London police spend £9.4mn on lethal weapons to fight terrorism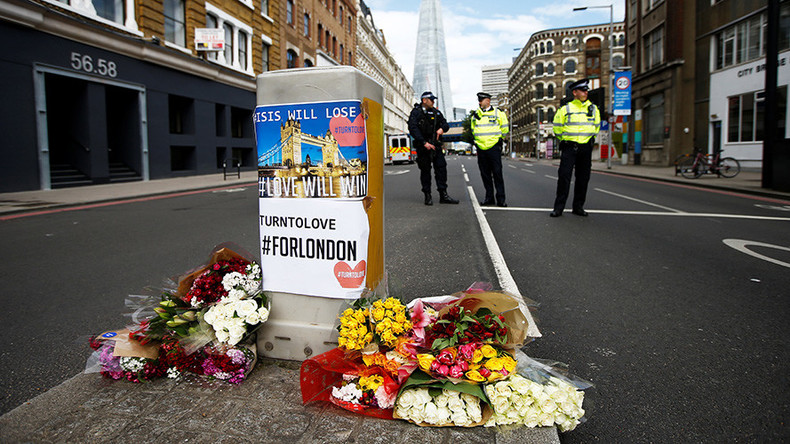 London's Metropolitan Police has massively increased spending on weapons as terrorists vow to launch attacks on Britain's streets.
Spending on the Met arsenal rose six-fold last year from about £1.6 million to £9.4 million (US$2 million to US$12 million) as calls from Islamic State (IS, formerly ISIS/ISIL) to attack grow louder.
The news comes as it emerged the Westminster Bridge attacker, Khalid Masood, was stopped by a bullet to the chest fired by a private security detail – not by a police officer.
Masood, 52, killed five people and injured 49 when he drove a car along the sidewalk outside the Houses of Parliament.
The terrorist gained access to the palace grounds, where he stabbed PC Keith Palmer to death.
Although armed Met police guard the parliamentary estate, Masood was shot dead by a security officer assigned to Defence Secretary Michael Fallon.
Just months later, Pakistani-born Khuram Shazad Butt, 27, and Moroccan Rachid Redoune, 30, along with Moroccan-born Youssef Zaghba, murdered eight people on London Bridge and around Borough Market.
The attack lasted around eight minutes, before armed officers swooped in and shot the trio dead.
Guns, grenades, tasers and bullets cost Scotland Yard millions more in 2016 than in 2015.
A freedom of information request uncovered the massive spending increase, which showed funds used for ammunition and grenades tripled to £2.5 million.
Scotland Yard refused to divulge how it is spending the money, but it is believed tens of thousands has been poured into training for officers in the capital, alongside the huge amounts spent on special armed units.
Britain is in the midst of a drive to recruit and train an extra 1,500 firearms officers.
The national aim is to have at least 7,000 firearms officers available.
A spokesman for Scotland Yard told the Times: "The Met is on track to meet the plan to complete an uplift of 600 firearms officers by April next year."