Big Ben bongs for the last time until 2021 (VIDEO)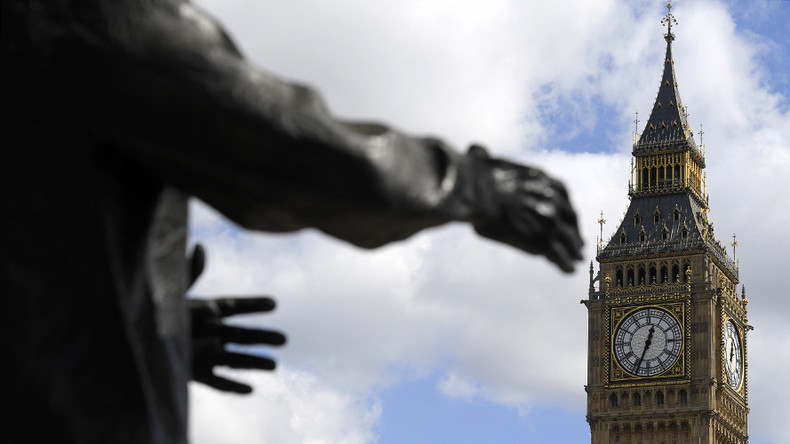 The bongs of Big Ben have sounded for the last time before being silenced for a four-year period of restoration work. After 12 chimes at noon, the iconic clock began its longest period of silence in its 157-year history.
The break will allow workers to carry out maintenance to the clock tower and includes the installation of an elevator and repairs to the clock's hands, mechanism and pendulum. It was expected to cost £29 million (US$37.3 million), but MPs have raised concern that the bill could soar to £60 million.
Read more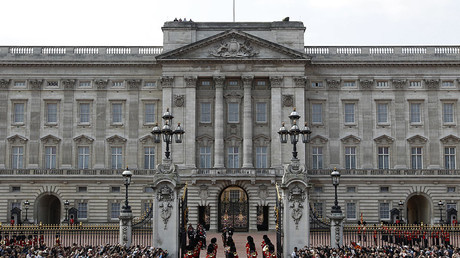 Some MPs have criticized the lengthy silence, saying Big Ben is an important symbol of British democracy. They gathered underneath the clock tower on Monday.
Ahead of their vigil, Labour MP Stephen Pound said he hoped at least 20 "like-minded traditionalists" would gather "with our heads bowed but hope in our hearts."
Asked by the Press Association if he was joking, he replied: "No, of course I'm not, of course we're going to be there – a group of like-minded traditionalists."
"We're going to be gathering outside the members' entrance, gazing up at this noble, glorious edifice, listening to the sounds rolling across Westminster, summoning true democrats to the Palace of Westminster," he continued.
Tory MP Conor Burns told the BBC, "I think when you see the footage … of our colleagues who gather at the foot of Big Ben you will not see too many colleagues who have big careers ahead of them."