Grenfell fire, 2 months on: Inquiry begins as hundreds hold silent march for victims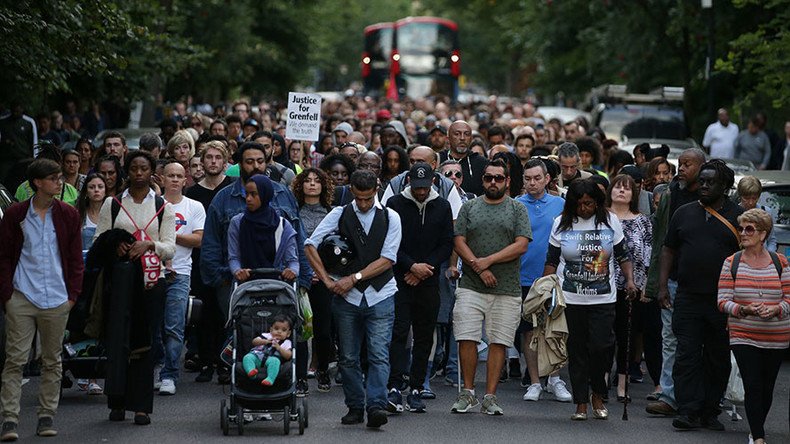 Hundreds of people marched through west London in silence to mark two months since the Grenfell Tower fire killed at least 80 and left many more homeless. The government announced its inquiry into the disaster will begin on Tuesday.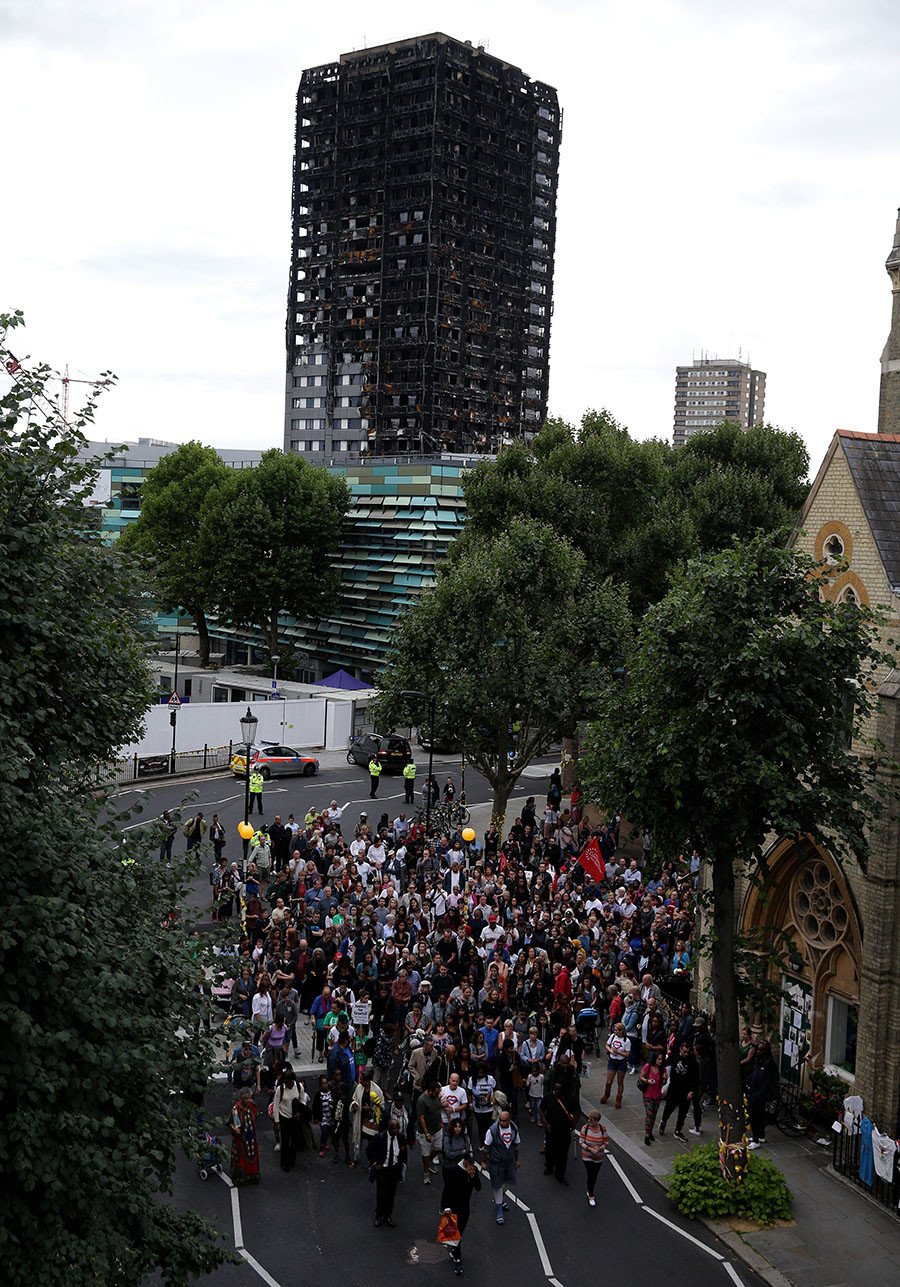 The inquiry will focus on specific issues, such as the cause of the fire and whether current safety regulations for tower blocks are adequate.
It will also look into the actions of local authorities before the horrific events unfolded, and the council and government's response in the aftermath of the fire.
The inquiry, however, will not touch upon the wider issue of social housing.
On Monday night, a crowd of up to 400 people of all ages and backgrounds gathered at Notting Hill Methodist Church, not far from the charred 24-storey building that was gutted by fire on June 14.
The march then headed to Ladbroke Grove before ending at a memorial site commemorating the victims of the fire.
The marchers held 'Justice for Grenfell' banners as they silently made their way through the residential area, some of which is still plastered with pictures of the missing.
The march ended with a small rally in which protesters chanted 'no justice, no peace.'
Justice4Grenfell said the march had no political motive, aiming instead at "letting the world know we are still here."
"You can see a whole community is out here today. There is no shouting, no tension," a representative for the group told the Daily Mail. "Everybody is hugging each other, we are showing love because this is our home, this is our Grove and this is how we do it in our Grove.
"It's heartbreaking, it really is heartbreaking, I don't want the world to forget it, don't want the nation, the country, to forget it could happen to them also."
Even two months on from the disaster, hundreds of families remain in emergency accommodation, despite UK Prime Minister Theresa May pledging to rehouse all victims within two weeks.
It was reported that only 14 of the 158 families accepted a rehousing offer. It is understood the majority of residents turned down relocation offers as they do not want to move to a different area, or they are hesitant about being housed in a building with the same safety concerns of Grenfell Tower.
Despite the backlog of rehousing cases, more than a thousand properties belonging to oligarchs and tycoons are standing empty in Kensington and Chelsea.
Also close to Grenfell is the Sutton Estate, which has 159 empty apartments – just enough to relocate the Grenfell families.
The apartments, however, have been made uninhabitable by the buildings' owner and developer, Affinity Sutton, which wants to demolish four of its blocks to create luxury properties.
You can share this story on social media: