Britons should be advised to leave Korea amid 'real risk' of nuclear war – ex-Navy chief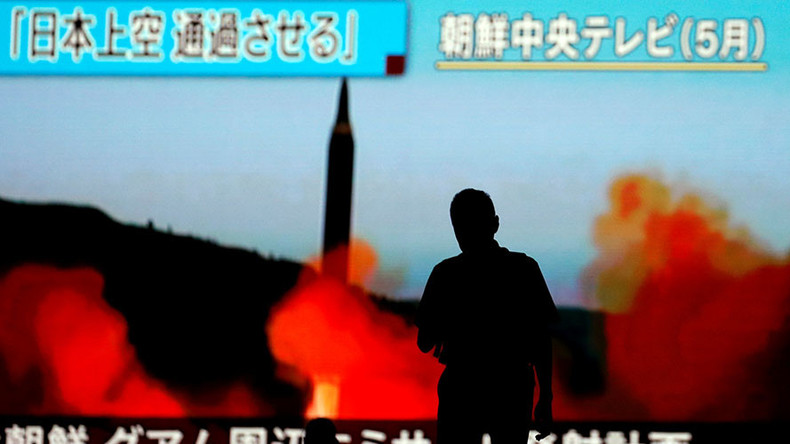 The government should advise British nationals living on the Korean Peninsula to leave the region amid fears of a nuclear conflict with the US, a former head of the Royal Navy has said.
Admiral Lord West of Spithead said there is a "real risk" of conflict between the two countries, which could have "catastrophic" repercussions for the region.
"It is extremely worrying. I think that there is a real risk – by miscalculation, probably, more than anything else – of something happening that no one intends," he told BBC Radio 4.
"The results would be catastrophic. It would be hundreds of thousands if not millions, dying and, yes, we would be pulled into finally."
The former Royal Navy chief said an official caution could serve as a wake-up call for the international community to intervene in order to prevent a nuclear war.
Arguing the threat of conflict is now at its highest since the 1952 Korean War, West said: "When you start giving certain advice to your nationals people start taking notice and maybe China and others will say 'Goodness me, this is really serious.'
"I would set out a certain number of parameters, that if in terms of tension if things change, and say 'You should now think about getting out and about other people you should think about not going there,'" he said.
The US and North Korea have been exchanging military threats since last week after American intelligence found that Kim Jong-un's regime has managed to develop an arsenal of nuclear weapons small enough to fit on a ballistic missile that could reach the US mainland.
In response to the intelligence, US President Donald Trump told North Korea it can expect a rain of "fire and fury" if it threatens America.
Pyongyang said it would test missiles near the US Pacific Island territory of Guam, which hosts US strategic bombers.
Trump warned on Friday that military solutions are "locked and loaded" should North Korea "act unwisely."
Tensions over North Korea's nuclear program escalated after Pyongyang tested two intercontinental ballistic missiles in July, prompting the UN to impose a fresh round of sanctions.
You can share this story on social media: