Children as young as five expelled from schools for sexual misconduct, charity warns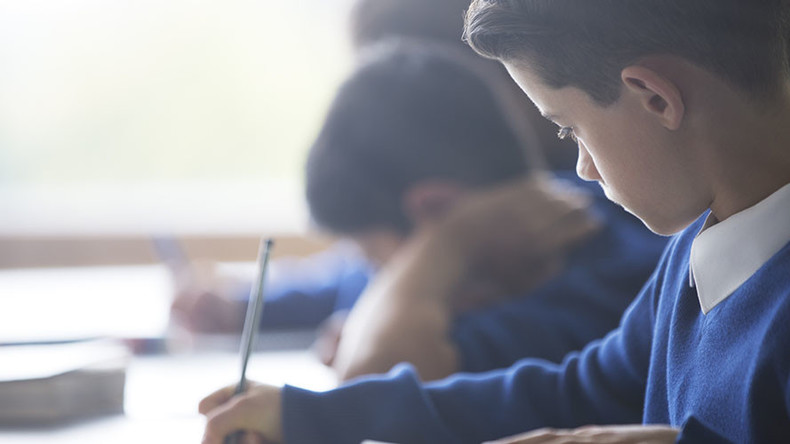 Children as young as five have been either expelled or suspended from school in Britain for sexual misconduct, an investigation has found.
Hundreds of children have been reported in the past four years after indulging in sexual acts, including watching child pornography or sharing indecent images, according to figures released under the Freedom of Information Act.
A spokesman for Britain's leading child protection charity, the NSPCC, stressed the importance of sex education in schools and said: "Preventing harmful sexual behaviour through proper, up-to-date sex and relationships education is immeasurably better than excluding children after the harm has been done.
"Social media, sexting, online porn and dating apps did not exist when sex education was introduced on the curriculum a generation ago," he added, according to the Times.
The figures, released following a request by the Press Association, revealed there were 754 reported incidents between July 2013 and April 2017. The number, however, is likely to be much higher as some councils did not hold such information or refused to disclose it.
Shockingly, children under 10 – the age of criminal responsibility – accounted for 40 of the reported incidents.
Sarah Green, co-director of the End Violence Against Women Coalition, said: "These figures, which reveal really alarming behaviour in schools, show that girls and boys are being failed by those who should protect them and prevent this."
It comes after the government announced in March that sex education will be made compulsory in all schools.
Sex and relationships education had previously been a requirement for schools under local authorities only.
But the new policy announced by Education Secretary Justine Greening means all schools, including free institutions and academies, will be forced to introduce the lessons in their curriculum.
Children as young as four will be taught about safe and healthy relationships, while they will start learning about sex once they reach the appropriate age.