'Sexual health time bomb': Sex ed classes must be made compulsory, say British councils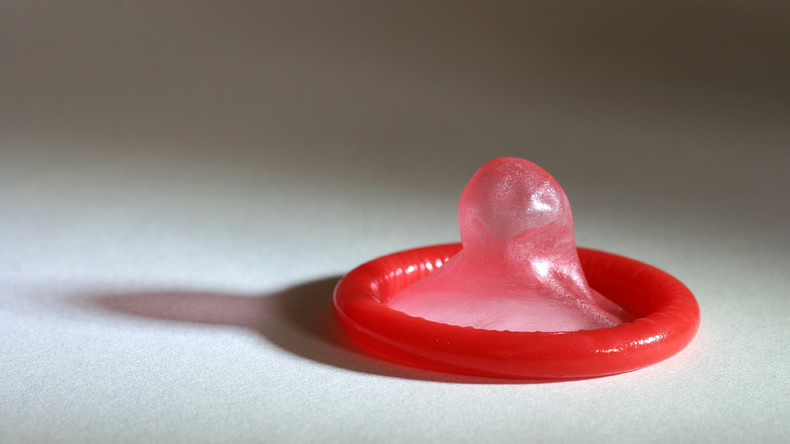 A lack of sex and relationships education (SRE) in British secondary schools risks having a life-time effect on young people's health, councils have warned.
The Local Government Association (LGA), representing 370 councils in England and Wales, is calling for sex education to be made compulsory in all secondary schools, not just those under local authority control.
The councils have joined recent calls for compulsory sex education classes amid a "shockingly" high number of people suffering sexually-transmitted infections (STI).
"The lack of compulsory sex and relationship education in academies and free schools is storing up problems for later on in life, creating a ticking sexual health time bomb, as we are seeing in those who have recently left school," chair of the LGA's community wellbeing board, Izzi Seccombe, said.
"The evidence suggests that when designed and delivered in the right way, SRE can have a really positive impact on a pupil's development."
New figures show there were 78,066 STIs among 15- to 19-year-olds in England in 2015, and 141,060 among 20- to 24-year-olds.
"We have people who will be sterile, there are really sad consequences. It is very worrying for girls. The heartache of people who can't have children easily or at all – no one wants anyone to have to go through that," Seccombe said.
While council-run secondary schools are obliged to run sex education classes as part of the national curriculum, academies and free schools are not obliged to under current government policy.
The warning comes as ministers face mounting pressure to overhaul sex education for children for the first time in 17 years.
The chairs of five parliamentary select committees have called on Education Secretary Justine Greening to implement compulsory sex education across all secondary schools in a new bill currently being debated in the House of Commons.
"High-quality education on sex and relationships is a vital part of preparing young people for success in adult life," a spokesman for the Department for Education said.
"It is compulsory in all maintained secondary schools and, as the education secretary said recently, we are looking at options to ensure all children have access to high-quality teaching in these subjects.
"We will update the House during the passage of the Children and Social Work Bill."
The councils' warning also comes as new data shows the number of British women resorting to buying online abortion pills is on the rise.
Government data shows that 375 doses sent to addresses in England, Wales and Scotland were seized in 2016, compared with just five in 2013.
Under current laws, it is illegal to have an abortion without medical approval.
Barring Northern Ireland, where abortion remains illegal altogether, the UK currently imposes the severest punishment for self-induced abortions of all countries in Europe.
The British Pregnancy Advisory Service and other women's activists are supporting a bill proposed by Labour MP Diana Johnson which seeks to decriminalize self-induced abortion.
The bill will be debated in the House of Commons next month.