London jogger knocks woman in front of oncoming bus (VIDEO, POLL)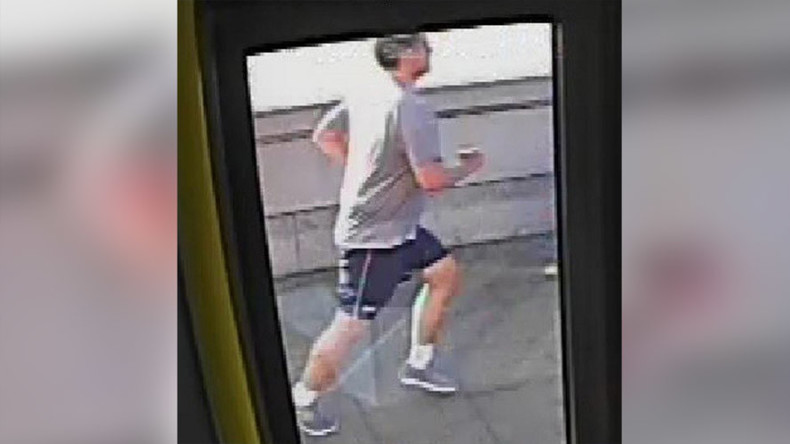 Shocking footage of a jogger shoving a woman in front of an oncoming bus is being released by London police in a bid to catch the culprit.
The video shows the pair cross paths on a sidewalk in Putney, south-west London. The jogger veers off course, charging into the woman and sending her flying into the path of a bus.
The bus driver managed to swerve out of the way, potentially saving the woman's life. The bus stopped and some passengers rushed to the victim's aid.
About 15 minutes later the jogger came back along the same route. Police said the woman tried to speak to him, but he did not acknowledge her and carried on jogging. She sustained minor injuries in the incident.
"The victim was put in extreme danger when she was knocked into the road,"said Sergeant Mat Knowles, who is investigating the case.
READ MORE: Cyclist smashed by oncoming vehicle after running red light (VIDEO)
"It was only due to the superb quick reactions of the bus driver that she was not hit by the vehicle."
Police describe the jogger as a white man, aged early to mid-30s, with brown eyes and short brown hair. He was wearing a light grey t-shirt and dark blue shorts.
On Monday London police released dramatic footage of the incident which took place in early May. They are appealing for any witnesses to the incident or anyone who recognizes the jogger to contact them.
You can share this story on social media: