House of Handouts: Freebies enjoyed by Britain's MPs revealed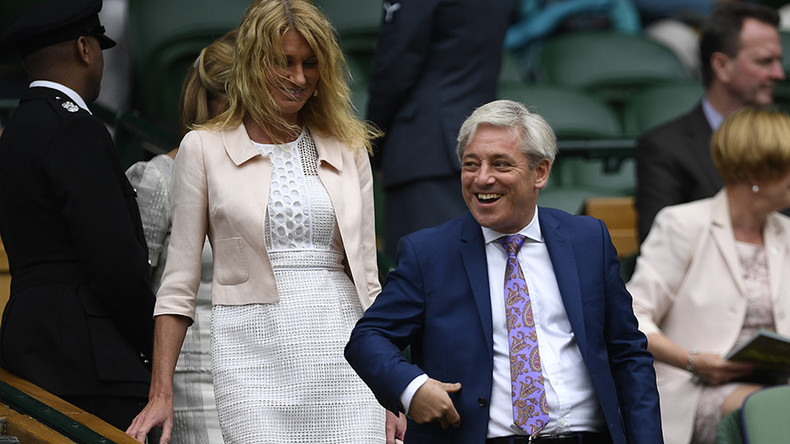 Since the last election, British MPs have enjoyed thousands of pounds' worth of freebies, according to the latest updates to the parliamentary register of interests.
While the 2009 MPs' expenses scandal still looms large in the public mind, far less attention is paid to the freebies and discounts regularly enjoyed by elected representatives.
Revelations in 2009 about MPs using public funds to pay mortgages on second homes, clean their moats, buy substantial amounts of biscuits and maintain their duck houses rocked British politics and shamed many MPs.
It seems, however, that despite the best efforts of the Independent Parliamentary Standards Authority (IPSA) – the watchdog founded after the 2009 scandal to make sure MPs kept their fingers out of the proverbial till – Britain's highly-paid democratic representatives are finding other ways to cash in on their positions.
Perks registered include shoe discounts, free festival tickets and trips to the races, despite the fact that an MP's basic salary of £74,000 (US$97,000) far exceeds the income of the majority of the electorate.
RT takes a look at some of the handout highlights.
Theresa May
Known for her love of fancy footwear, the prime minister declared a discount card from one of her favorite shoe and handbag chains, Russell and Bromley. The register shows it's valid for a year.
After a rough summer which saw her lose her parliamentary majority, the PM looks set to salve her wounds with a bit of retail therapy. She previously registered a discount card for high-end clothing designer Amanda Wakeley.
Jeremy Corbyn
Labour leader Jeremy Corbyn secured two free tickets to Glastonbury, though supporters might point out the unlikely festival headliner did service the masses with a lengthy speech on the righteousness of democratic socialism.
Glastonbury ticket prices vary, but the most exclusive went for around £250 each in 2017.
Michael Fallon
Defense Secretary Michael Fallon enjoyed hospitality and a ticket worth £302 for an England versus South Africa cricket match, courtesy of Rupert Murdoch's Sky.
Tom Watson
Labour deputy leader Tom Watson benefitted from two tickets and a lunch at Wimbledon in 2017, with a combined worth of £302.
John Bercow
Speaker of the House of Commons and tennis fan John Bercow appears to be ahead in the perks game, however, having managed to acquire two tickets in the Royal Box at Wimbledon – worth a combined £8,590.
Less high-profile figures also did well out of the summer events season.
Conservatives Damian Collins and Nigel Adams also declared Glastonbury ticket packages worth up to £1,000 provided by the Performing Rights Society for Music.
Labour's Richard Burden opted for seats and lunch at Silverstone motor races worth £1,084, laid on by the Motor Sports Association.
Tory Mims Davies went also went to the races, albeit of the four-legged kind, enjoying a Royal Ascot package worth £719 paid for by ITV.