Rashan Charles swallowed 'paracetamol & caffeine' before dying in police custody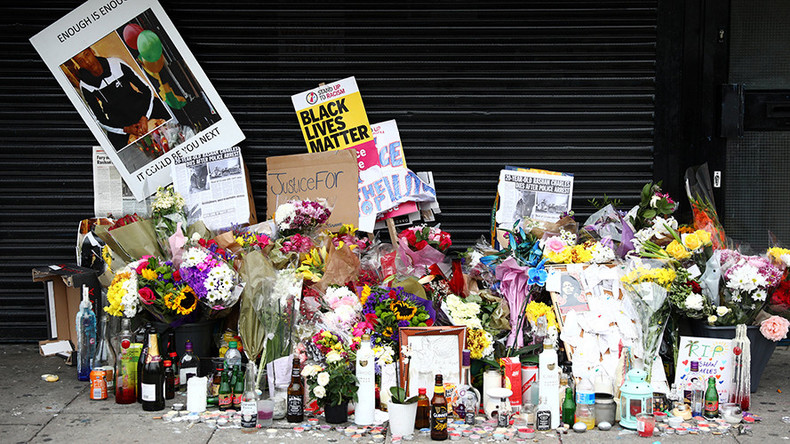 The package removed from the throat of Rashan Charles shortly before he died in police custody contained "a mixture of paracetamol and caffeine wrapped in plastic," forensic tests have revealed.
Charles, 20, died in Hackney, East London, after being chased and wrestled to the ground in a shop in Dalston on July 22. His death sparked protests, including one which turned violent.
Video of the incident appeared to show him swallowing a package, leading to speculation it contained illegal drugs. Tests have shown it did not.
"Given the inflammatory nature of some ongoing speculation, [we] will confirm that the package consisted of a mixture of paracetamol and caffeine wrapped in plastic. At this stage we have not been provided with a confirmed cause of death for Rashan and our investigation is ongoing," Cindy Butts from the Independent Police Complaints Commission (IPCC) said in a statement.
Butts added that no cause of death has been confirmed.
Investigators will examine whether Charles's death was caused by the plastic wrapping, rather than its contents. They will also consider whether the restraint used by police played a part in the cause of death, and whether the restraint used was warranted.
Supporters of the officer involved said he was trying to save the suspect's life, not brutalize him.
Read more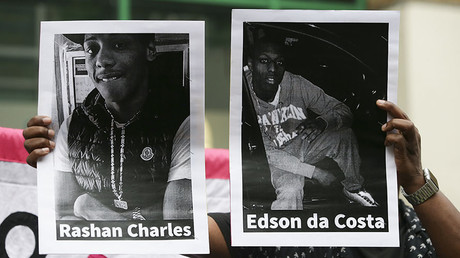 "My colleague tried to preserve life and help him, thinking he may have swallowed dangerous drugs," Ken Marsh, chair of the Metropolitan Police Federation, which is representing the officer, told the Guardian.
"This happened in a fraction of a second; the officer had to make a decision.
"If it was crack [the suspect had swallowed] and the officer was filmed doing nothing, he also would be criticized."
Last week, the IPCC said the evidence it had seen so far suggested Charles was detained by a Metropolitan Police officer who had followed him on foot into a shop of Kingsland Road after an earlier attempted vehicle stop.
The officer restrained Charles, with the help of a member of the public, and he was handcuffed.
After he was detained, attempts were made to remove an object from his mouth or throat. His condition deteriorated, and the officer called for a police medic, who provided assistance prior to the arrival of paramedics, the IPCC says.
On Tuesday, figures released for the first time showed Metropolitan Police officers used "force" once every 10 minutes.
Rashan's family has said the contents of the package swallowed "must not detract" from investigating the conduct of police and the lead-up to his death. They have also urged calm following the spate of anti-police brutality protests since his death.