Black youth didn't swallow drugs before he died in police custody – watchdog
Published time: 3 Aug, 2017 08:54
Edited time: 4 Aug, 2017 07:27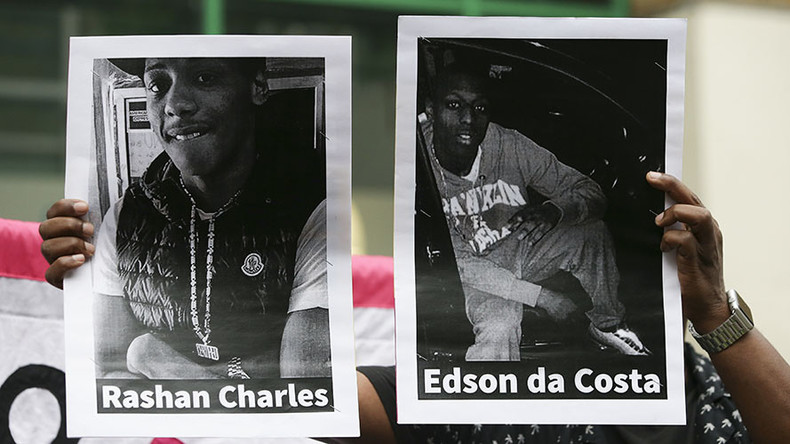 Rashan Charles, who died in hospital after being restrained by police, was not carrying controlled substances, a forensic report by the Independent Police Complaints Commission (IPCC) says.
The 20-year-old's death sparked riots in East London on Friday last week. His death came after he was restrained by police following a chase on July 22.
An object had been found in the youth's airway which, upon inspection, proved not to be drugs or a container of drugs.
It has been suggested in some quarters that Charles had swallowed drugs to avoid them being detected and choked as a result.
"The IPCC has now received results of forensic analysis of an object that was removed from Rashan's airway by paramedics.
"The object did not contain a controlled substance," the report said, while a spokesperson for the watchdog insisted that the investigation was proceeding smoothly.
"Our independent investigation is thoroughly examining all aspects of police interaction with Rashan prior to his death and has already undertaken a large number of investigative actions."
The IPCC reportedly met with the family of the deceased on Wednesday afternoon to update them on the progress of the investigation.
Kingsland Road in Dalston, East London, was blocked with wheelie bins and mattresses last Friday as protesters clashed with police. Bottles and fireworks were thrown and fires broke out.
"Urgent work must be done to rebuild trust and links between the police and the community," Hackney MP Diane Abbott told the BBC.
"There must be justice for Rashan and his family, but there is absolutely no cause for any more violence," she said.