Libyans highly suspicious of Britain's motivations for military intervention – report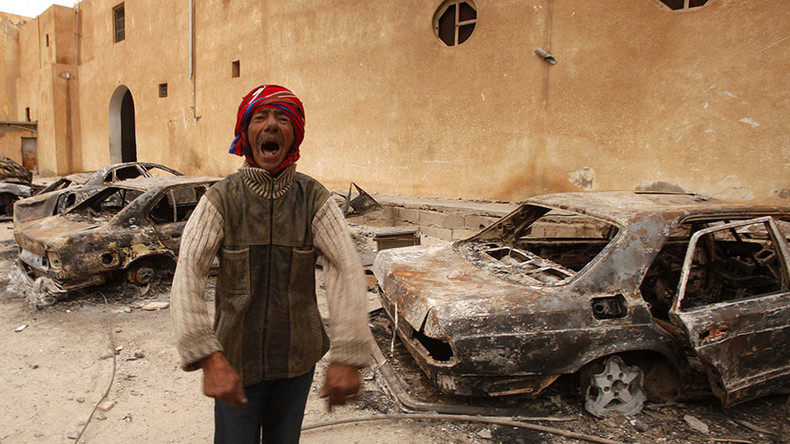 Libyans are deeply distrustful of Britain's aims in their country in the wake of the devastating 2011 war which toppled the regime of Colonel Muammar Gaddafi, a report has found.
A new study, titled 'After the Fall: Views from the ground of international military intervention in post-Gadhafi Libya,' looks at the outcomes of the UK's covert and overt warfare in the North African state.
Published by the Oxford Research Group and authored by Libya specialist Alison Pargeter, the report covers a range of issues, including how local people view the UK's aims in their country.
British tinkering in Libya, which has included the officially unacknowledged but widely reported use of Special Forces, has led to deep suspicions about what the UK wants to achieve in the country.
"Foreign intervention has generally elicited a negative response in Libya," the report found.
The author also argues that "given the extent of the chaos and fragmentation that has gripped the country, the various camps have been willing to accept intervention providing it supports their own interests or objectives."
This appears to be a reference to British support to various groups within Libya during and after the intervention, which have gone on to take part in the violent carving up of the state.
"The covert nature of Britain's intervention has fuelled existing suspicions about ulterior motives in a climate already characterized by rumor and conspiracy," the author continues.
"Libyans in general are deeply uneasy about the idea of foreign intervention, but also feel abandoned in the wake of the 2011 events.
"Some also feel angry that this abandonment left the country prey to interventions by regional powers."
The 2011 war has had serious negative outcomes for Libya, with the international coalition which toppled the old regime virtually abandoning the country to chaos, giving rise to a Libyan branch of Islamic State (IS, formerly ISIS/ISIL).
Key failures were attributed to former UK Prime Minister David
Cameron, one of the war's most vocal backers.
Then-US President Barack Obama privately referred to the collapse of Libya as Cameron's own "sh*t show."