UK strips 150 'jihadists and criminals' of citizenship in major clampdown on extremism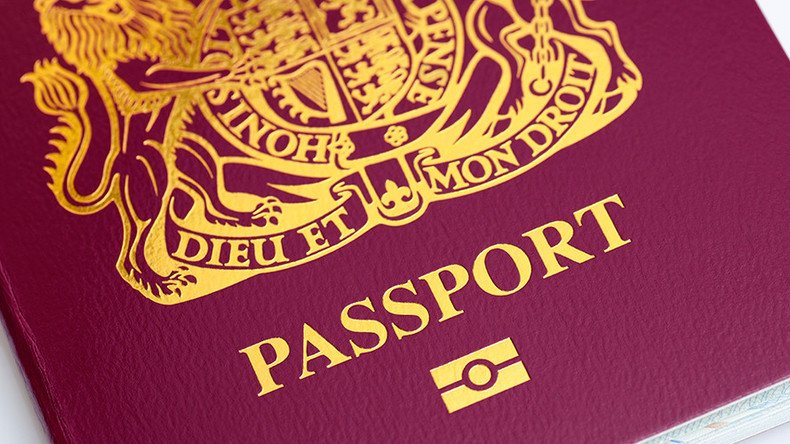 The UK has stripped more than 150 suspected jihadists and criminals of their citizenship as part of counter terrorism efforts aimed at curbing extremism and preventing returning ISIS militants from embedding themselves in civil society.
"There's an awful lot of people we have found who will never be coming home again. Our number one preference is to get them on trial. If we don't think that's possible, we use disruption techniques," an unnamed senior security source told the Sunday Times.
The so-called "deprivation orders" bans any jihadists who fought alongside Islamic State (IS, formerly ISIL/ISIS) from returning to the country.
More than 40 suspects have had their right to passports revoked so far in 2017, including the so-called "jihadi brides" who had travelled to Syria.
However, the punishment only applies to suspects with dual nationality, as the UK cannot leave people stateless.
The clampdown comes after intelligence chiefs warned the Home Office that more than 300 IS-affiliated militants could soon return to the UK amid the impending collapse of the so-called caliphate in Iraq and Syria.
"Prosecution and conviction is always our preference for dealing with terrorists," security minister Ben Wallace told the Sunday Times.
"Tpims (terrorism prevention and investigation measures) are one of a range of powers at our disposal to disrupt terrorism-related activity where prosecution is not possible."
Temporary exclusion orders, which impel suspected extremists to attend deradicalization programs, have been used in the past to deal with jihadists who cannot be stripped of their citizenship.
READ MORE: Donations from British public funding Islamist extremism, govt report finds
"We have planned and prepared for the risk posed by British returnees as Daesh [Isis] is defeated in Iraq and Syria and we are using a range of tools to disrupt and diminish that threat," Wallace added.
A major review of British anti-terrorism measures is scheduled for the autumn. Proposals include tighter controls for anyone suspected of terrorist sympathies, as well as a ban on accessing encrypted social media apps that have been used to plan terrorist attacks in the past.
UK security services are currently monitoring roughly 23,000 extremists, so the deprivation of citizenship is a means to limit any significant increases in that number.
"Citizenship of the UK is not an absolute right, nor should it be," Richard Walton, the former head of counter terrorism at Scotland Yard, said.
"It is good to see these powers being used more frequently — for too long terrorists have been able to engage in terrorism abroad then return home without hindrance."
You can share this story on social media: