Boris Johnson plays down Tory leadership bid rumors... again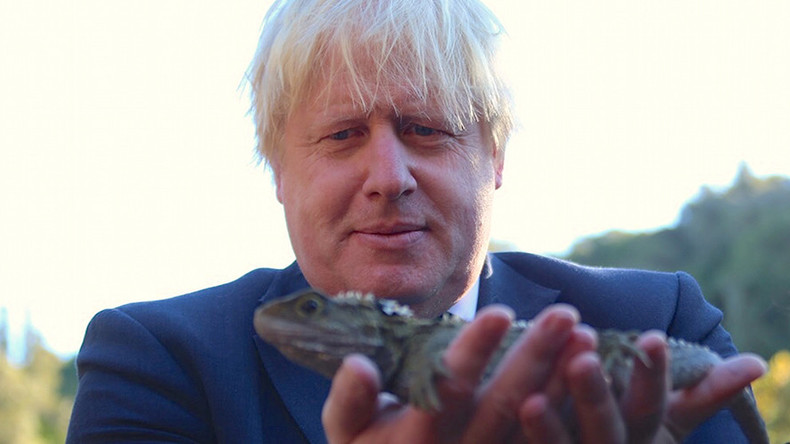 Foreign Secretary Boris Johnson has once again played down rumors that he will launch another Conservative Party leadership bid, telling reporters in New Zealand that he is keen to avoid another "political kerfuffle."
"What the British people want to see is a government that gets on with the job and they've got that with Theresa," Boris said, as quoted by Politics Home.
Johnson's wife, lawyer Marina Wheeler, is said to be against her husband launching another bid, according to the Times.
The paper claimed on Wednesday that a close friend of the couple said Wheeler did not want to see her husband subjected to "extra scrutiny."
Defense Secretary Michael Fallon has also been touted as a potential replacement for Prime Minister Theresa May in light of tumbling popularity since the June 8 election.
Fallon himself talked down any suggestion of a bid in an interview with the Sydney Morning Herald.
"Absolutely not. Absolutely not. I've never considered that," he told the paper.
"We have a Prime Minister and I want to see her, as she is doing, being loyally supported at the moment."
Asked if his beleaguered boss could last, Fallon said: "I hope so, absolutely. She led us into the election and we didn't get the majority she wanted but she won the most seats, she won the most votes. I think she will last."
Johnson had been the favorite to succeed David Cameron after the EU referendum in 2016 until, in a shock move, Environment Secretary Michael Gove withdrew his endorsement of Johnson and made his own bid for the leadership.
Johnson and Fallon are in the region to take part in ministerial meetings with their Australian and New Zealand counterparts.