Could post-Brexit US/UK trade deal see British food standards plummet?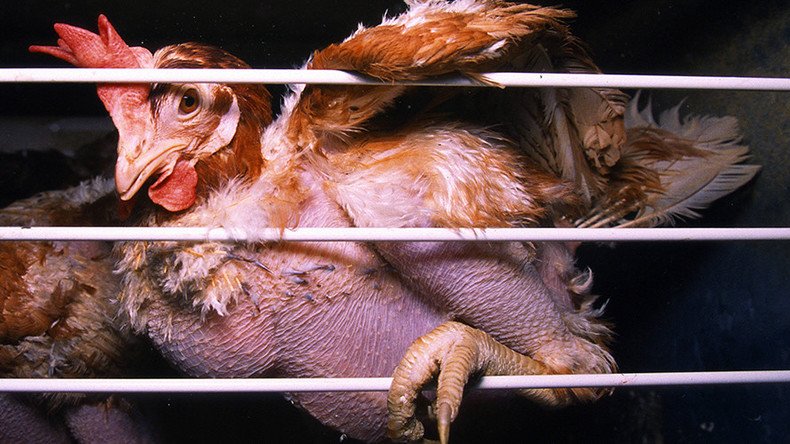 As the US and UK prepare to negotiate post-Brexit trade, there are fears that food safety standards could plummet, leading to the appearance in the UK marketplace of, among other things, chlorinated chicken.
Trade Secretary Liam Fox is spending two days in Washington to discuss the initial stages of an agreement with his American opposite number, Robert Lighthizer.
It comes amid claims from critics that UK food standards could be changed to match US levels as the UK emerges from the EU.
It is thought the US farming industry will push to have US food products on the UK market.
This could see chlorine-washed chicken meat, banned by the EU, appear on the UK market alongside genetically modified (GM) crops and hormone-fed beef.
The practice of chlorine washing meat is banned by the EU because the authorities felt that it could lower food standards because, among other things, it could be used to make meat appear fresher than it really is.
While the UK government has been cagey about the details of a possible deal, a source close to Fox reportedly told the Telegraph that the minister felt the product was fine as "Americans have been eating it perfectly safely for years."
One Labour MP rather dryly suggested that Fox should not be allowed to run the "hen coop."
"This row about chlorine chicken is a direct result of the government's decision to leave the single market," Ben Bradshaw told the Guardian.
"They are so desperate for new trade deals to make up for some of the losses, that they seem ready to compromise on the safety of the food we eat."
However, the move would have support from the pro-free market Adam Smith Institute, which said in a report Monday that the move would benefit UK households.
"European opposition to US agricultural exports has held up trade talks for years. By scrapping the ban on chlorinated chicken imports, the government will send a signal to potential trading partners across the globe that the UK remains an open-facing and free trading nation," the report said.
In a statement on Monday, Fox downplayed the issue of chlorine washed chicken saying it was "a detail of the very end stage of one sector."
You can share this story on social media: