BBC Brexit bias claims - Trade Secretary Liam Fox accused of intimidation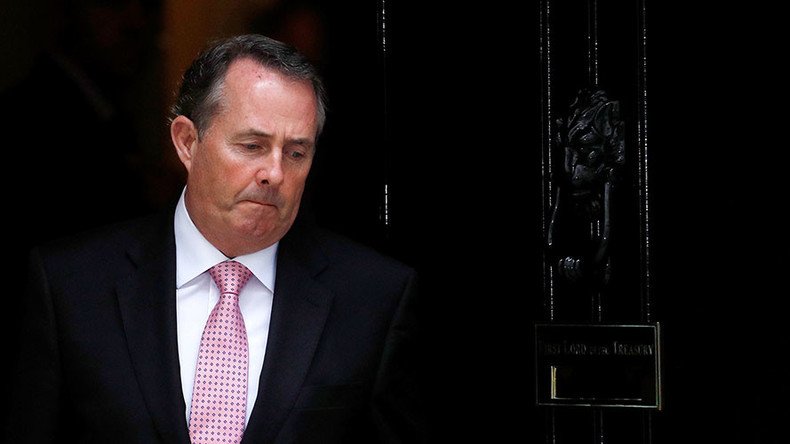 Tory MP Liam Fox has been labeled a "tin-pot dictator" after he accused the BBC of consistently running negative stories about the economic effects of Brexit.
In a letter to the BBC's director general, Tony Hall, the international trade secretary accused the BBC of biased and unbalanced reporting of Brexit and asked for a face-to-face meeting about its coverage.
Fox wrote he "could not recall a single time in recent times when I have seen good economic news that the BBC did not describe as 'despite Brexit'."
Fox, a vocal Brexit supporter, added that there is a "clear pattern of unbalanced reporting of the EU economy" by the BBC.
He accused the corporation of ignoring annual foreign direct investment figures released by the Department for International Trade, despite receiving the data, and said it had declined to interview him about a recent trade visit to Paris.
"I understand the BBC cannot cover every story and I appreciate too that, despite its best efforts, the corporation cannot always guarantee total impartiality.
"However, I believe that we are now seeing a clear pattern of unbalanced reporting of the UK economy and, when it comes to the work of my department, evidence of the corporation wilfully ignoring positive economic data when we publish it."
The Liberal Democrats have accused Fox of behaving like a "tin-pot dictator" and attempting to intimidate the broadcaster.
"This is a blatant attempt at intimidating the BBC and undermining the independence of our media. The BBC shouldn't be bullied into publishing government propaganda and has rightly stood its ground," said Alistair Carmichael, the party's chief whip, according to the Independent.
"Liam Fox is acting like a tinpot dictator. He can't blame the media for his inability to deliver on all the trade deals promised by the Brexiteers."
The BBC dismissed the claim, saying to the Guardian: "No organization takes coverage of the economy more seriously.
"We do not recognize the characterization of our coverage outlined in the letter, but the BBC is always happy to talk with politicians as we do on a regular basis."
It is not the first time Fox has damned the media for its Brexit coverage. Earlier this month he told the House of Commons "it does feel like some elements of our media would rather see Britain fail than see Britain succeed."
Fox's comments came after similar accusations were levied by the Commons leader, Andrea Leadsom, who suggested on BBC Newsnight earlier this month that it "would be helpful if broadcasters were willing to be a bit patriotic."
You can share this story on social media: