Conservative defense cuts now a national security threat, MPs warn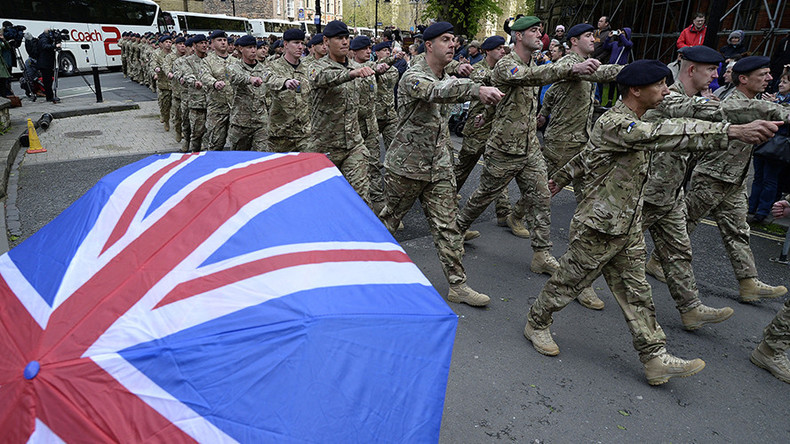 Cuts to troop numbers carried out under Tory rule have left the UK in a "very dangerous" situation, MPs and former soldiers have warned.
Responding to figures which were timed to be slipped out on the last day of Parliament before the seven-week summer break, MPs and former soldiers said that the apparent 4,000 shortfall of soldiers has serious implications for national defense.
Read more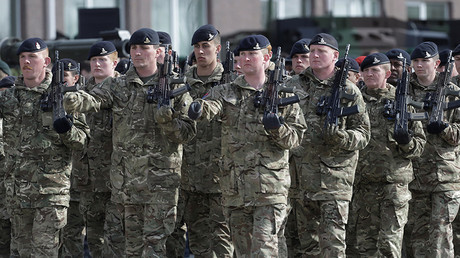 Among a range of potentially damaging numbers released on Friday were statistics which appeared to show that the army's "trained strength" had dropped from 82,000 to 78,010, indicating the army was short of 3,990 fully trained troops.
While there had been plans to use more part-time reservist soldiers to make up troops numbers, other figures show that the numbers leaving the Army Reserves were up by around 20 percent over the last year, while the intake of new joiners had fallen by 18 percent.
Former British Army Colonel Richard Kemp told the Independent that it was politicians who were to blame, naming, among others, Chancellor Philip Hammond, while the generals in charge had done the best they could under the circumstances.
"Our soldiers are very, very high calibre people, but they – and the country – are being badly betrayed by the politicians who prioritised spending in places other than defence," he said.
"It is a very dangerous economy to make. The current size of the armed forces is the most worrying I have ever known it to be."
A number of Labour MPs – including two who served as infantry officers in Afghanistan – also attributed the shortfall to Tory economic choices.
"It looks like we are now beginning to reap the whirlwind of a very short-sighted, penny-pinching austerity drive that originated in 2012 – with potentially very, very dangerous consequences, given that you have an army to be able to protect your country," former reserve officer Clive Lewis told the paper.
"The Conservatives' claim that they are the champions of the armed forces is a complete fallacy. They have been awful for our armed forces," he added.
"The poor retention rate is directly linked to the pay, pensions and accommodation offered," Labour MP and former Parachute Regiment officer Dan Jarvis said.
"The Government has got both recruitment and retention wrong."
He said that one major issue was the government's handing over of key areas like recruitment to private companies.
"The outsourcing of recruitment to Capita is having a negative impact; it's slowing down the process, putting people off and wasting money.
"I'm deeply concerned by the way the Government has cut the size of the regular armed forces. Not only is the planned target too low, but they are failing to achieve it."
The shortfall comes despite the re-classifying in 2016 of what constitutes a "trained" soldier.
Under new government rules, a soldier who has completed basic training is considered trained. Previously, a soldier had to complete both basic Phase 1 training and advanced Phase 2 training to be considered trained.