Gibraltarian fury at King of Spain's call for settlement which suits 'all sides'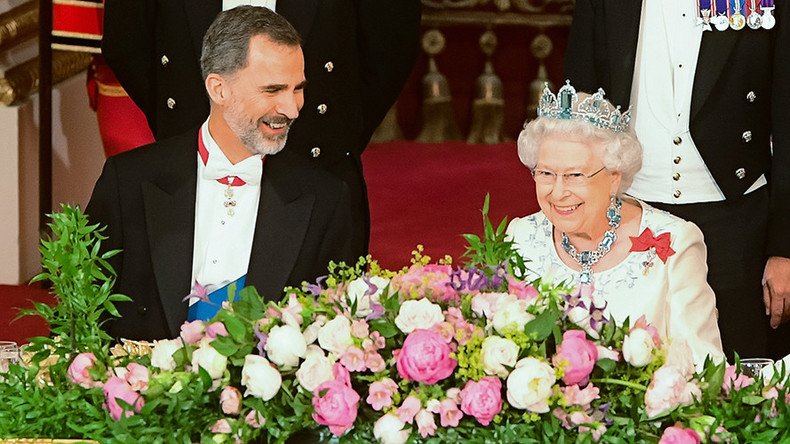 Officials in Gibraltar are angry at the King of Spain's call during a speech to MPs for a dialogue on the future of the contested British Overseas territory.
During his speech Wednesday, King Felipe pointed to past "estrangements" as well as cooperation. Gibraltar has been a British possession since it was wrested from Spanish control in 1704 and Spain has long claimed the territory and demanded the peninsular be returned.
"I am certain this resolve to overcome our differences will be even greater in the case of Gibraltar and I am confident that through the necessary dialogue and effort our two governments will be able to work towards arrangements that are acceptable to all involved," he told peers and MPs.
Gibraltar's chief minister Fabian Picardo responded on Sky News, by saying the king's comment "really harks back to a time when the governments in Madrid and London might make decisions over the heads of the people of Gibraltar."
"Any dialogue there may be going forward, something which we would welcome as long as they obviate the issue of sovereignty which as far as we are concerned is not up for discussion or negotiation."
Tory MP Andrew Rosindell also weighed in, telling the Telegraph newspaper that "It is inappropriate for a visiting head of state to talk about 'arrangements' over British territory. It's none of his business.
"The King must realize that there will never be a discussion with him that will lead to one inch of Gibraltar being ceded to Madrid."
Since the 2016 vote on leaving the EU, Spain has made clear that it would seek to change relations with the territory given the importance of Spanish goods and trade to the local economy.
In April, former Tory leader Lord Howard said May would show the "same resolve" over Gibraltar as Margaret Thatcher did wresting the Falklands back from Argentina following the 1982 invasion.
"Thirty-five years ago this week, another woman prime minister sent a task force halfway across the world to defend the freedom of another small group of British people against another Spanish-speaking country, and I'm absolutely certain that our current prime minister will show the same resolve in standing by the people of Gibraltar," Lord Howard told Sky News.
Spanish Foreign Minister Alfonso Dastis responded by mocking the UK's jingoism, telling a conference in Madrid: "Comparing Gibraltar with the Falklands is taking things out of context. It looks like someone in the UK is losing their composure."
You can share this story on social media: