Labour ready to govern & negotiate Brexit, Jeremy Corbyn tells EU's Barnier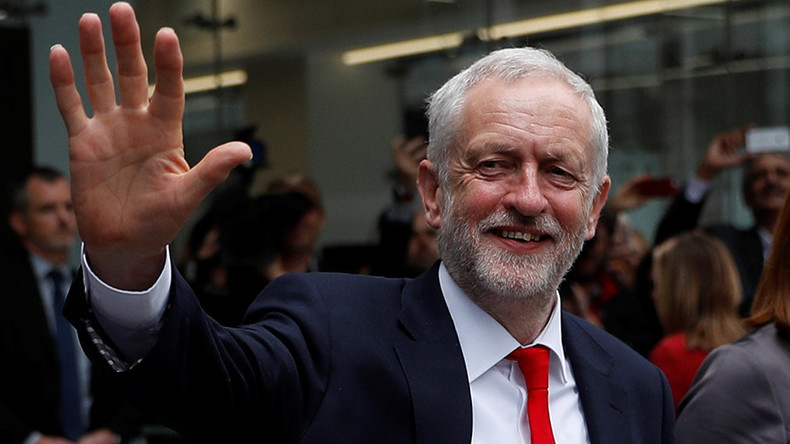 Jeremy Corbyn will tell the EU's chief Brexit negotiator Michel Barnier that Labour is a "government in waiting" and ready to take up responsibility for negotiating Britain's withdrawal from the EU.
Corbyn, joined by Shadow Brexit Secretary Sir Keir Starmer and Shadow Home Secretary Diane Abbott, will meet Barnier in Brussels on Thursday. Corbyn is expected to tell Barnier that Labour's approach to Brexit negotiations would be "very different" from Prime Minister Theresa May's and say his party would not use the "megaphone diplomacy" employed by the Tories.
Read more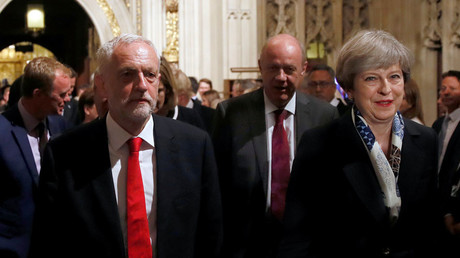 Barnier will also meet Scottish First Minister Nicola Sturgeon and Welsh First Minister Carwyn Jones for private talks ahead of the second round of formal negotiations in Brussels next week.
Speaking ahead of his visit, Corbyn told MPs that "Labour is a government-in-waiting and we are ready to take up the responsibility for Brexit negotiations.
"Labour respects the referendum result and the decision to leave the European Union. But a Labour Brexit would look very different to the race-to-the-bottom tax haven backed by this Conservative Government.
"In contrast to the Conservatives' megaphone diplomacy, we will conduct relations with our European neighbors respectfully and in the spirit of friendship. Our strong links with our European sister parties gives Labour an advantage in reaching an outcome that works for both sides."
On the key issues on the table in withdrawal talks, Corbyn said that "Labour would negotiate a jobs-first Brexit deal which puts the economy, jobs and living standards front and center.
"Labour would unilaterally guarantee the rights of EU citizens living in the UK because it's the right thing to do.
"Labour wants to work with other countries to build a different Europe, one which promotes human rights and environmental protections, celebrates the positive and complementary contributions of European nations, and where trade is fair and sustainable."
Responding to Corbyn, Conservative MP James Cleverly said, "Jeremy Corbyn wouldn't negotiate in Brexit talks, he would surrender. He has made clear Labour would accept any deal on offer – even if it was designed to punish Britain.
"Labour have had at least nine different plans for Brexit since last year's referendum and are still hopelessly divided on the fundamental questions such as controlling our borders and our laws.
"Only the Conservatives will get a Brexit deal which works for the whole of the UK and allows us to seize the exciting opportunities ahead as we leave the EU."
Corbyn's visit comes after Foreign Secretary Boris Johnson said the EU could "go whistle" if it wanted an "extortionate" divorce bill from the UK, prompting Barnier to respond that "I'm not hearing any whistling, just the clock ticking."