New Kensington council leader had 'never visited' a tower block before Grenfell fire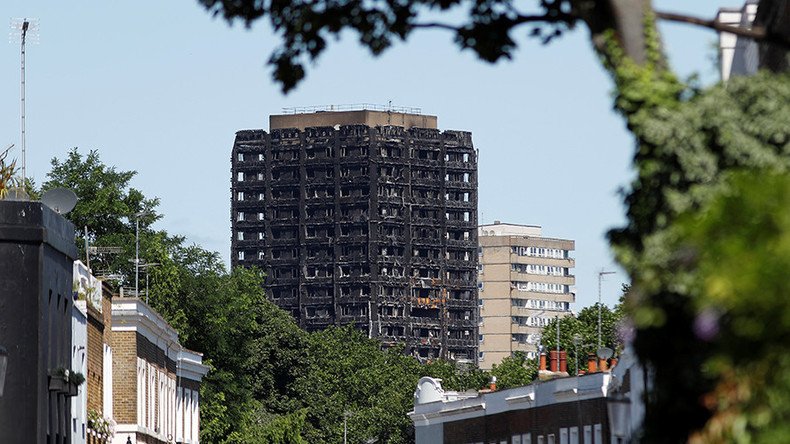 New Kensington council leader Elizabeth Campbell has admitted that she had never been inside a tower block like Grenfell before the June tragedy in which up to 80 people died in a huge fire.
Warning that it could take a generation for trust in the council to be restored, Campbell told BBC radio: "I haven't been into the high-rise council blocks before, but I am certainly doing that now."
Campbell, replacement for beleaguered former leader Nicholas Paget-Brown, who stepped down after sustained criticism over the tragedy, said she was determined to address issues around safe, secure, affordable housing.
"I make this guarantee that we are going to be the first council in London who are going to build more council homes," she said.
"We will definitely put stuff towards it because we have saved for emergency situations.
"I actually make the commitment that we are going to build more council houses. We will put our reserves towards building council houses. We will be asking the Government to contribute to building more council houses."
On Wednesday Commander Stuart Cundy told reporters that, "Today, we remember all those who have been so deeply affected.
"As we all reflect upon what happened my thoughts, and those of all of us in the Met, are with those who lost their loved ones, their homes and a community that is in mourning."
The force claimed on Monday that its investigations had shown that 350 people should have been in the tower in June with 14 residents out on the night the blaze took hold.
Police believe 10 people who escaped remain unwilling to come forward. Early on in the crisis, concerns were raised that some unregistered migrants may have been subletting accommodation in the tower.
Police believe this means that around 80 people are dead or remain missing.
You can share this story on social media: