Radio station repeatedly hijacked with song about masturbation
Published time: 11 Jul, 2017 15:32
Edited time: 12 Jul, 2017 07:16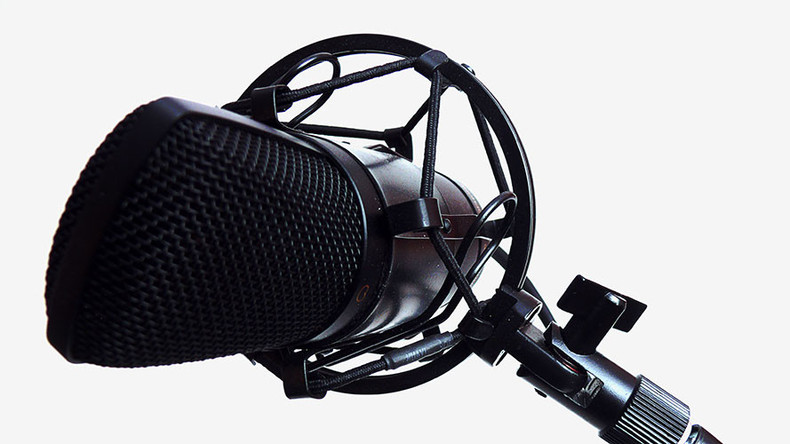 A radio pirate who has repeatedly hijacked a local station with a song about masturbation is being hunted by the communications regulator, Ofcom.
The Winker's Song, a 1970s tune by an artist calling himself Ivor Biggun, has been illegally forced onto the airwaves of Mansfield 103.2 at least eight times in the last month, according to the Guardian.
The song uses the word "wanker" 36 times in three minutes. The singer explains how his mother didn't let him play with the girls because "their giggling talk, [he] could never understand" and that's why he "fell in love with [his] right hand."
The song was aired during a live family broadcast from Mansfield's Party in the Market event.
Ofcom told the newspaper it was taking the incident "extremely seriously" and its engineers were working closely with the radio station to trace and identify the pirate.
It is believed a rogue broadcaster could be using a small transmitter to play the adult theme on the same frequency.
Tony Delahunty, managing director of Mansfield 103.2, told the BBC: "Some people have told me that their children have started humming the song in the car.
"We have had calls from people who have found it hilarious, while some have raised their concerns, including our competitors, and a lot of people in the industry are aghast at how difficult it is to stop these people," he added.
"There is absolutely nothing we could do about it and we're trying very hard to do something about it.
"We are told by Ofcom who are investigating the matter, that you only need, and this is a frightening thing, a small transmitter and if you can get near where there is an outside broadcast or a signal and you can overpower that signal [and] you're on the airwaves."
Delahunty believes the incident raises the potential for a more serious hijacking of a radio station.
"This is a clown but it exposes a situation that is available for, who knows - a terrorist - that type of person, some idiot who wants to put emergency messages on. It could become an awful lot worse."