Cross-party MPs form rebel alliance to fight 'destructive' hard Brexit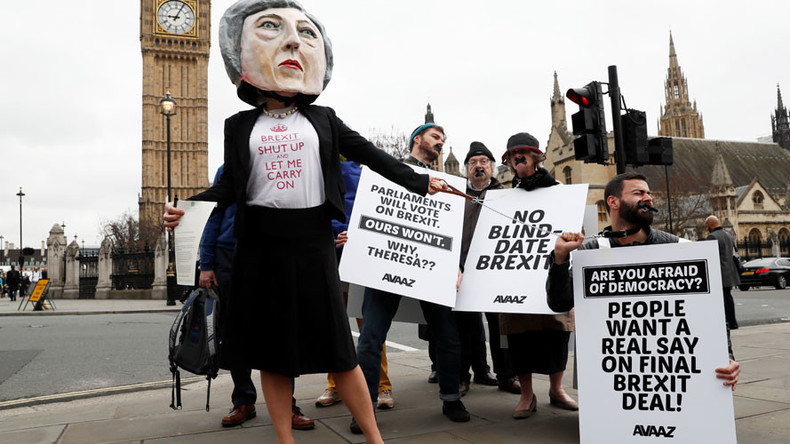 Rebel MPs from across Britain's political divide have formed a cross-party group to fight against the "hard and destructive" Brexit proposed by Prime Minister Theresa May.
Former Tory minister Anna Soubry and former Labour shadow business secretary Chuka Umunna are among those leading the effort. MPs for the Liberal Democrats, the SNP, the Greens, and Plaid Cymru have also signed up for the new All-Party Parliamentary Group on EU Relations.
Working closely with the group will be pro-European campaign groups including Open Britain, British Influence, the European Movement, and Best for Britain, which is backed by Gina Miller, who won her court battle on Brexit, forcing MPs to vote before May could trigger Article 50.
A so-called 'hard Brexit' would see the UK give up full access to the EU single market and customs union. The arrangement would prioritize giving Britain full control over its borders.
The cross-party group could cause a headache for May as she attempts to steer Brexit legislation through the House of Commons over the next two years.
Thursday's publication of the Great Repeal Bill, which will transpose EU legislation into British law, is likely to be the first opportunity for the new group to scrutinize the next phase of Brexit. The legislation will be debated in the autumn.
Umunna, who led Labour's rebellion against leaving the single market last month, told the Guardian that the group "won't accept MPs being treated as spectators in the Brexit process, when we should be on the pitch as active players representing our constituents."
"The election result was an instruction for parliamentarians to put differences to one side and co-operate in the national interest.
"We will be fighting in parliament for a future relationship with the EU that protects our prosperity and rights at work, and which delivers a better and safer world," he added.
Speaking on Sky News, Umunna said the group is not anti-May or anti-Corbyn.
"This is about the national interest. This is the biggest issue which is going to come and hit us in a generation. If we put party politics in the way of making sure we get the best deal we will never be forgiven by our constituents."
May has vowed that the repeal bill will not water down workers' rights or environmental standards. However, opposition MPs and rebel Tories fighting for a soft Brexit are likely to try to amend the bill to provide extra safeguards during its passage through parliament.
Some parliamentarians may also seek to limit so-called Henry VIII powers contained in the bill, which would give ministers the right to tweak legislation with minimal parliamentary scrutiny.