Theresa May to call for crackdown on terrorist funding at G20 meeting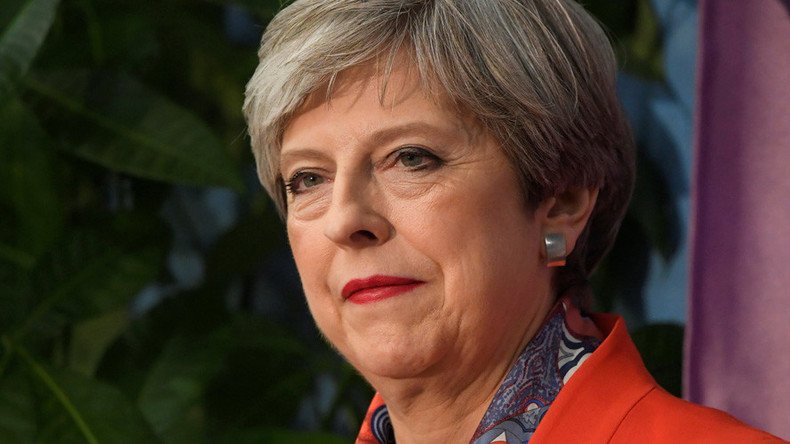 UK Prime Minister Theresa May will call on world leaders at the G20 meeting in Germany to crack down on terrorist funding, after the UK was hit by four terrorist attacks in just a few months.
During her address in the German northern city of Hamburg, the prime minister will say there should be no "safe spaces" for terrorist funding in the global financial system, and that the UK will commit to tracking down both small and large sums of money transferred to "lone wolves."
The Conservative leader will call for loopholes for terrorist funding to be identified and managed, while adding that more measures should be in place to tackle the flow of foreign fighters pouring out of war-torn Syria and Iraq.
The Tory leader, who focused her election campaign on improving counterterrorist strategies in the wake of London and Manchester being rocked by four terrorist attacks that killed more than 30 and injured many more, is due to tell the annual conference that the "evolving" terrorist threat must be tackled from "every angle."
"We have seen the threat spread out of Syria and Iraq – into other countries and online.
"As we deny physical space to terrorists to operate in theatre, we must outpace the terrorist methodology as it develops to attack other vulnerable targets and increases inspired attacks," she is due to tell global leaders, according to the BBC.
"We must therefore combat the threat from every angle.
"This includes taking measures against permissive environments for terrorist financing, and monitoring the dispersal of foreign fighters from battle."
May's focus on cracking down on terrorist funding comes after it emerged she was reportedly delaying the publishing of a Home Office report on foreign nations funding extremist organizations in the UK.
It is thought the government was delaying the release amid fears it would sour ties with Saudi Arabia, Britain's main trade partner in the Middle East.
The fact that the PM, who has seen her popularity plunge to new lows following the disastrous outcome of the June 8 general election, is likely to raise questions over how ethical the UK's diplomatic relationship with the Gulf state is.
Green Party co-leader Caroline Lucas branded the delay "astonishing."
"The government is sitting on this report but refusing to publish it or give any reason for their continued secrecy," the Brighton Pavilion MP said in a statement.
"To defeat terror it's vital that politicians have full view of the facts, even if they are inconvenient for the government."
The Home Office, however, said Saudi Arabia is not the main subject of the report, which was due to be published last year after being commissioned by May's predecessor, David Cameron.
You can share this story on social media: