Foreign terrorists exploit human rights law to escape deportation – report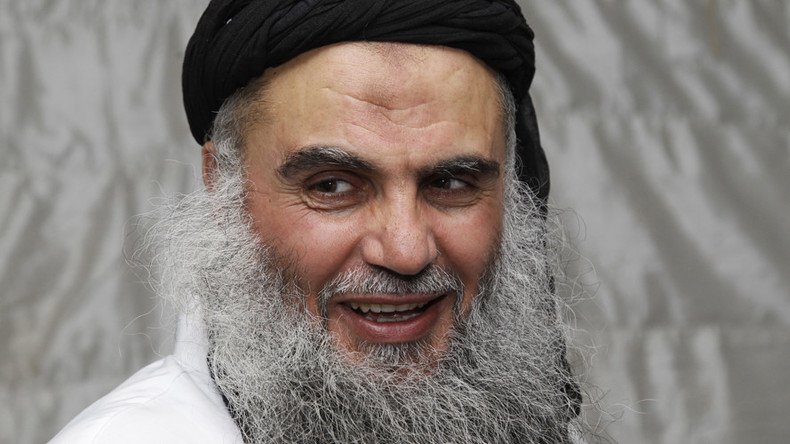 Up to 40 foreign terrorists have exploited UK human rights laws to escape deportation to their home countries, according to a report from the Home Office.
The report reveals the extent to which the UK government allows convicted extremists to stay in Britain due to concerns they may face inhumane treatment back home.
Published in February, the Home Office report details the impact of the government's Deportation with Assurances (DWA) scheme, which allows Britain to deport convicted terrorists with guarantees from their home countries they will be treated fairly after extradition. The UK agreed on DWA with Ethiopia, Algeria, Jordan, Lebanon, Libya, and Morocco in 2005.
International law expert Professor Clive Walker, who authored the report along with David Anderson QC, an independent reviewer of terrorism legislation, told the Telegraph: "My research suggests there are more than 40 foreign terrorists convicted in the UK who have avoided deportation using the human rights act.
"The figure is much larger than was previously thought," he said, adding "the report is finished. It is a substantial piece of work."
"David [Anderson] has produced other reports critical or not of the Government which have always been published.
"My role in it was to compile a detailed description of the rules and regulations about deportation with assurances. I still think the Home Office wish to pursue DWA," Walker explained.
Among those who managed to stay in the UK using the Human Rights Act, which applies the European Convention on Human Rights (ECHR) in domestic law, was Siraj Yassin Abdullah Ali, who was released in 2011 after serving just half of a nine-year prison sentence for aiding the perpetrators of the attempted London bombings of July 21, 2005.
The government had attempted to deport him back to Eritrea, but failed due to claims he would face "inhumane treatment or punishment" if returned.
The report, which was ordered by Theresa May when she was Home Secretary, and which has only now been disclosed, shows that just 12 foreign-born terrorists have been deported under the DWA. That is in stark contrast to figures in France, for example, where more than 120 have been deported.
In 2014, Anthony Layden, the official in charge of the government's deportation scheme, resigned. Although he did not reveal his underlying issue with DWA, he did tell the Telegraph that he did not wish to "help the terrorists."
After four terrorist attacks in just a few months, there are now calls for legislation on terrorism to outweigh human rights law.
"The attacks in recent months demonstrates the need to protect the public and that this should outweigh the human rights of terrorists," said Lord Carlile, who preceded Anderson as reviewer of terrorism legislation.
May faced mounting pressure ahead of the UK general election to reassure Britons that their country's national security and counter-terrorist measures were sound, especially after it emerged that all the perpetrators of the Westminster, Manchester, and London Bridge attacks had been known to intelligence services and police beforehand.
In a bid to win support in the leadership contest, May suggested she would tear up human rights legislation if it would allow the British government to impose tougher restrictions on suspected terrorists.
You can share this story on social media: