'UK playing two-faced game: condemning extremism, while cultivating jihadists'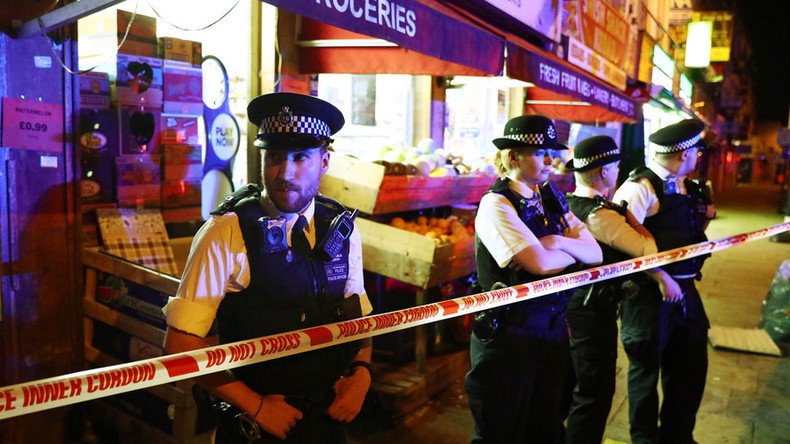 Britain's approach to extremism is full of double standards, and it needs to change its foreign policy and look at what the government has been doing to cultivate extremism at home, says journalist and writer Neil Clark.
Reminiscent of past attacks, a van hit a crowd of pedestrians near Finsbury Park Mosque in north London, killing one person and injuring at least ten people.
The vehicle struck a group of Muslim worshippers who had just attended a late-night Ramadan prayer service.
The incident is being treated as a terrorist attack, according to the Metropolitan Police Deputy Assistant Commissioner Basu.
British Prime Minister Theresa May described the incident as an "attack on Muslims."
Neil Clark, British journalist and writer
"I think it was wrong the British authorities allowed extremism that was being preached here to go on for too long. But the story really is that the British government and the British authorities have been playing a very two-faced game. On the one hand, they've been verbally coming out and condemning hate preachers and extremism, but on the other hand, they've also been cultivating jihadists radical Islamists in order to help them topple governments around the Middle East they didn't like, for example, Assad's government in Syria and Muammar Gaddafi's government in Libya.
The reality is, most Muslim don't feel save and they haven't for a while…They are genuinely concerned how toxic the environment is for Muslims; you look at how Muslims are treated as a political football. For some people it is a very real dilemma: do I stay here and be treated as a second class citizens and put my life at risk, or do I actually leave and live in more relative peace? - Raza Nadim, campaigns coordinator & spokesperson for Muslim advocacy group MPACUK, told RT
We've got to have a proper debate in this country about what our government has been doing and how its approach to extremism is full of double standards. We need to have a consistent approach now that we oppose extremism and we don't support it just because we want to use it to get rid of Assad in Syria. We've got to change our foreign policy and also look at what governments have been doing to actually cultivate extremism at home"
'Politicians contributing to rise of far-right'
Dilly Hussein, journalist at 5PillarsUK
"There has been a steady increase in Islamophobic attacks since 7/7, since Woolwich, since the recent attacks in Manchester and London Bridge. Some may be praising the prime minister for calling it out for what it is, but you can't really state anything otherwise. This was a clear attack on the Muslim community.
I think the likes of Theresa May and the Conservative Party have played a significant and key role in creating that environment where there is huge suspicion and distrust among the Muslim community. I think the Conservative Party, among many politicians and political parties, have contributed toward the rise of the far right."
The statements, views and opinions expressed in this column are solely those of the author and do not necessarily represent those of RT.
You can share this story on social media: