Tory social media star Jacob Rees-Mogg welcomes 6th child 'Sixtus'
Published time: 5 Jul, 2017 11:47
Edited time: 6 Jul, 2017 10:20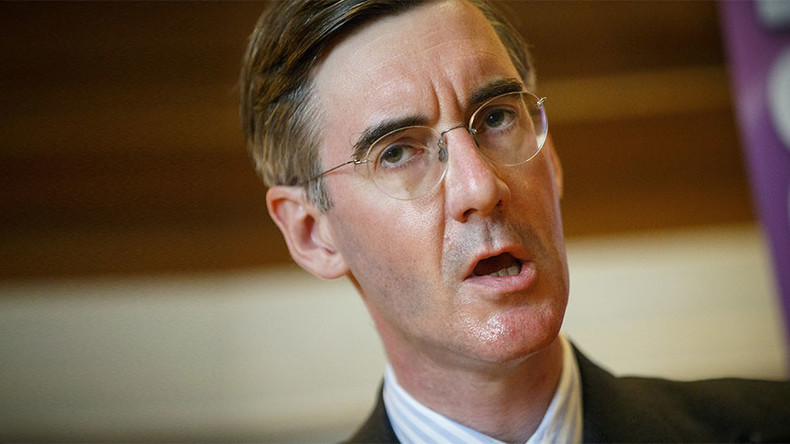 Conservative backbencher Jacob Rees-Mogg delighted his fans on Wednesday morning with news that his wife Helena had given birth to the couple's sixth child.
The baby boy was, aptly, named Sixtus Dominic Boniface Christopher.
Old Etonian Rees-Mogg, a devout Catholic, is the MP of North East Somerset and a die-hard Euroskeptic.
Well-wishers seemed to really love the newborn's unique name.
"That's a true Rees-Mogg name! Congratulations Jacob," one user said on Instagram, where the MP shared pictures of himself and baby Sixtus.
Others commented on the politician's growing family.
"You sir, are one of Britain's finest men and a prolific breeder. Well done you," another Instagram user said.
Rees-Mogg has become an unlikely social media star due to his earnest countryside-loving posts and anachronistic sartorial choices. He has more than 22,500 followers on Instagram and another 10,600 on Twitter.