Cash-strapped police relax monitoring of sex offender to focus on 'high-risk' criminals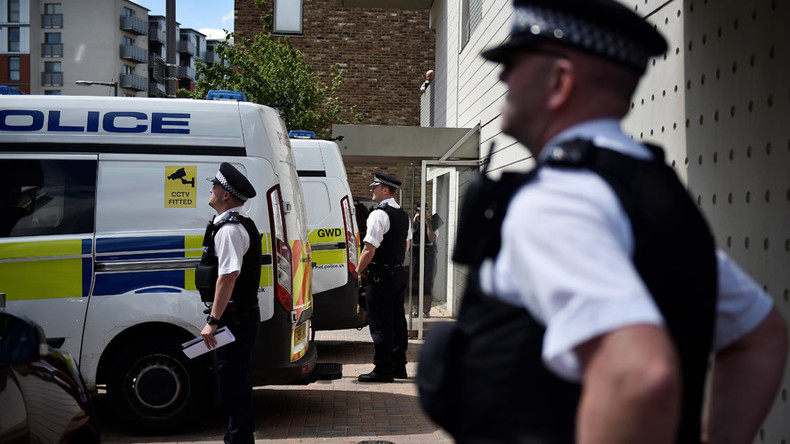 British police forces are to scale back on their monitoring of sex offenders, including rapists, to focus on higher-risk criminals, the National Police Chiefs' Council has said.
Under the new scheme, the risk sex offenders pose to the public will be reassessed, and thorough measures originally designed to stop them from reoffending, such as annual home visits, will be scrapped.
In order to fall under the 'low-risk category' and be exempted from proactive measures, offenders will have to prove that they have not committed any offence for the past three years, they are not under any civil order, and that there is no intelligence suggesting they may reoffend.
Police have reportedly struggled to cope with workloads since Tory Prime Minister Theresa May ordered cuts of 20,000 officers when she was home secretary.
Michelle Skeer, the national police lead for managing sexual offenders, however, dismissed the idea that the scheme has anything to do with a lack of police resources.
"Have we done these changes because we want to save money and we want to cut resources?
"No. It's about building on the improvements we have made," she said, according to the Guardian.
Only 2 percent of the 52,000 people currently on the sex offenders register are deemed to be 'high-risk,' while a third, around 16,000, are assessed as 'low-risk.'
As the number of people on the sex offenders register has increased by 7 percent year-on-year, Skeer said the measure would allow forces to manage higher-risk offenders more "actively," while still applying fair measures to those who have long been assessed as low-risk.
"It is important to remember that people will be on the sex offenders register for a range of crimes – it could be from downloading indecent images to contact offending," Skeer pointed out.
A spokesperson for the NSPCC, however, did raise the issue of forces lacking funds, stressing that police must be "effectively resourced" in order to protect the public from abuse.
"Police are having to manage a growing number of registered sex offenders with ever tighter restraints on their time, resources, and capacity," the spokesperson remarked.
"While a bespoke risk assessment is a good development this cannot be at the expense of close supervision of those who have harmed children in the most despicable way.
"If police are to keep children safe they need to be effectively resourced so they can monitor offenders and work with the community to prevent abuse."
As the nation was struck by four terrorist attacks in a just four months, concerns have been raised over whether police have enough resources to keep the public safe.
The government's current security and counter-terrorist strategies were called into question after it was revealed terrorists in all of these attacks had previously been known to authorities.
Sarah Thornton, the chair of the National Police Chiefs' Council, pointed out that in light of the heightened terrorist threat in the UK, detectives from other departments are being called to help counter-terrorism detectives.
She said officers are being asked to work overtime and during their rest days.
Thornton warned the government that police forces need more money to avoid a further 4,000-strong cut of police officers by 2020.
"Look at what's happened over the last four months … extraordinarily challenging times … We're just pointing out the facts to government," Thornton said.