Police would struggle to tackle repeat of 2011 'mass riots' – chief constable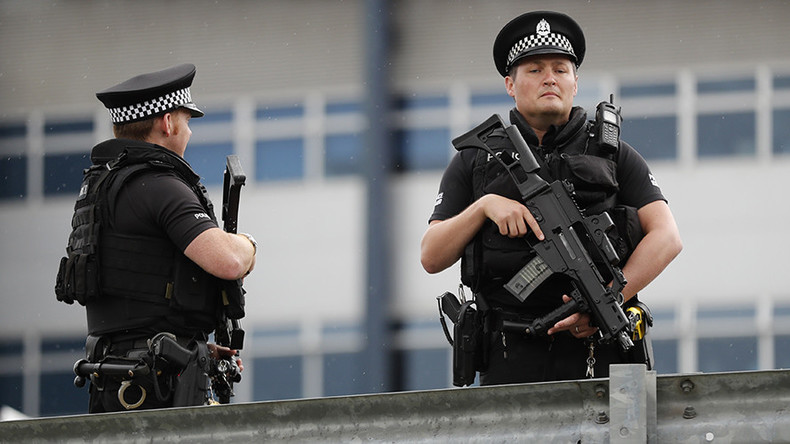 Police have warned that harsh cuts will leave them unable to deal effectively with terrorism and cybercrime, and struggling to respond to riots like those which swept England in summer 2011, a senior officer has warned.
Chief Constable Dave Thompson, who heads the West Midlands force, has said that unless funding is stabilized, cuts will affect everything from public order to cybercrime.
He warned that British police would be hard-pressed to respond to something on the scale of the 2011 riots at the present time.
"Last year we saw the prison service snap under pressure with riots in Birmingham Prison," Thompson said in a blog on the National Police Chiefs' Council (NPCC) website Friday.
The Birmingham incident saw inmates set fires in a prison uprising which eventually resulted in 240 prisoners being moved out of the Midlands jail.
"We cannot afford this to happen to policing but the strain is showing from recent weeks and we'd have real challenges in dealing with something like the 2011 riots again.
"When things break recovery is never quick, and in policing it takes considerable time to recruit and train staff."
In the wake of recent terrorist attacks in London and Manchester and the Grenfell Tower fire, Thompson warned that key functions like firearms officer, custody teams and body recovery teams are overworked due to past cutbacks.
Home Secretary Amber Rudd admitted on Thursday that the cuts overseen by her predecessor at the Home Office, current Prime Minister Theresa May, had been compounded by recent events.
"I recognize the fact that we cannot carry on at that emergency level indefinitely," she told the House of Commons.
A Government spokesman told the BBC that "The government is undertaking a period of detailed engagement with policing partners and independent experts on the police funding formula.
"New proposals will not be implemented without a public consultation," the spokesman said.