Survivors of Grenfell fire barred from Kensington council meeting, 'risk disruption'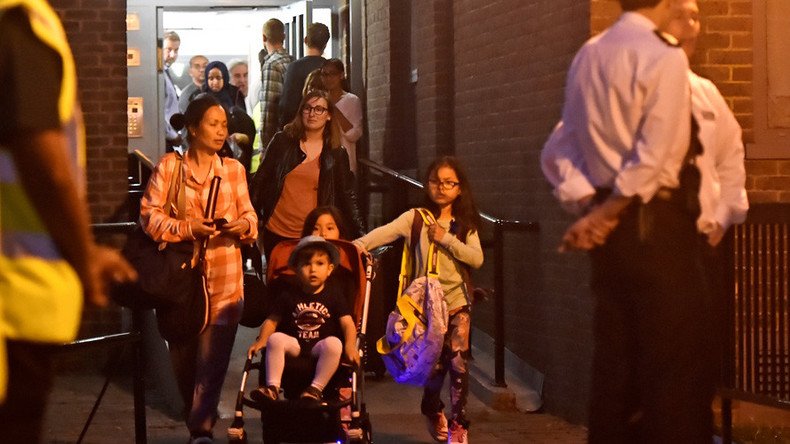 Grenfell Tower fire survivors have been banned from attending the first meeting of senior local councillors since the tragedy – because there is a "risk of disruption."
The Royal Borough of Kensington and Chelsea cabinet is meeting privately on Thursday, where its controversial Conservative leader, Nicholas Paget-Brown, will lead the council's business.
Residents were told the meeting was held behind closed doors because of "security and public safety concerns" following the storming of the Town Hall a fortnight ago. Protesters occupied the council building on the Friday following the tragedy in anger at the council's response.
According to the local authority's website, councillors will discuss the fire with support officers and "invited guests (if any)."
The press is also not allowed in the meeting.
There will be no written reports other than minutes for the meeting, which is described as an "oral item."
As an official document, the minutes might only be made available to the public much later.
"The Labour group believe it is a grave mistake to exclude representatives of the Grenfell survivors, others who have been affected by the fire and also the media. We believe this will only give credence to the view that there is a cover-up in progress and we do not accept the excuse that there may be violence," Labour councillor Judith Blakeman said.
"The Labour group have already called for the resignation of the entire cabinet," Blakeman, who also sits on the Tenant Management Organization, which runs the borough's housing provisions, added.
A council spokesperson told the Guardian that all third parties were barred from the meeting because of "recent real threats and assaults on council staff and damage to one of the office buildings."
"Such risks remain and we have had to take the decision to hold the meeting in private as to do otherwise would likely result in disorder," they added.
"Kensington and Chelsea really don't get it, do they?" Guardian columnist Dawn Foster tweeted.
"There should be protests tonight about this really," 'i' newspaper editor Barbara Speed wrote over an image of the meeting's notice.
You can share this story on social media: