Another general election? Tories advertise 'campaign manager' job
Published time: 29 Jun, 2017 13:56
Edited time: 30 Jun, 2017 08:27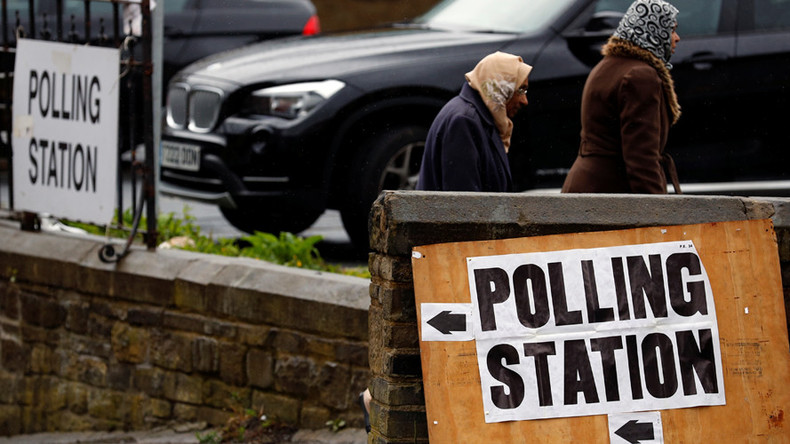 Britain's Conservative Party appears to be readying itself for another general election battle in the coming months as it looks to hire campaign managers that will garner support for its leadership across the country.
Following the party's embarrassing results in the June 8 election, which cost Prime Minister Theresa May her majority in the House of Commons and cast her political career into doubt, there is now speculation another vote could be imminent if her minority government collapses.
Ever since the election, Corbyn has said his party is ready to "fight another election campaign as soon as may be."
"It is quite possible there will be an election later this year or early next year and that might be a good thing because we cannot go on with a period of great instability," he told the BBC's Andrew Marr Show.
Speaking at a Unison trade union conference in Brighton last week, Corbyn said he would force another election, calling May's minority government "ludicrous."
In a bid to bolster her enfeebled position, May agreed to give Northern Ireland's devolved executive £1 billion ($1.29 billion) in exchange for the support of the Democratic Unionist Party (DUP) in key votes.
READ MORE: Conservative voters dying off at rate of 2% per year, warns Tory lord
Corbyn, who accused the Tory leader of plunging Britain into chaos after calling the snap election in April, said: "We will challenge this Government at every step and try to force an early general election."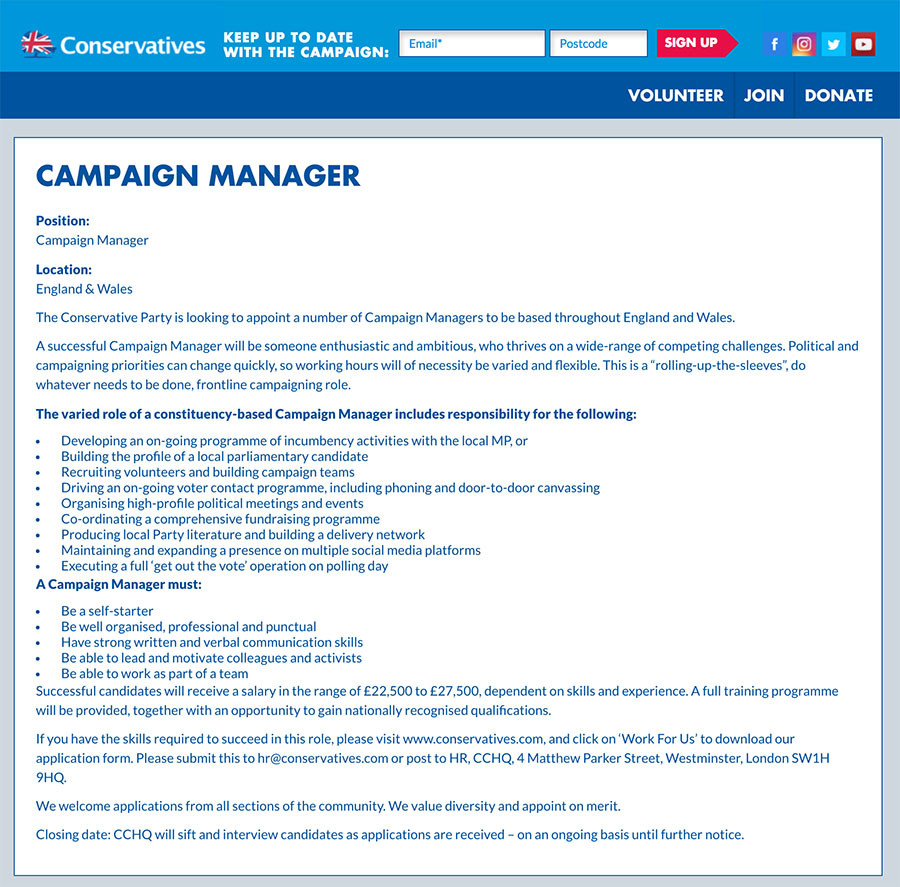 Meanwhile, Momentum, a grassroots Labour group launched to support Corbyn's leftward turn, announced on Wednesday it is readying its activists for another general election campaign.
"With Theresa May leading an unstable minority Conservative government propped up by the anti-abortion, anti-gay rights, climate- change denying DUP, another election could come at any moment," said Emma Rees, Momentum's national organizer.
It seems the Conservatives, aware of May's precarious position, are following suit, recruiting functionaries to bolster their election chances.
The campaign manager vacancy recently appeared on the party's website, with interview on an "ongoing basis."
Skill requirements include having "strong verbal communication skills" and being "well organized" - qualities some might argue Theresa May lacked during the recent election, as she dodged debates, indulged in robotic sloganeering and U-turned on manifesto pledges.
At face value, however, it seems Britain's governing party is not splurging on new staff. Candidates are being offered a fairly modest salary ranging from £22,500 and £27,500.