Are Tories plotting to unseat 'damaged' Theresa May in a leadership coup?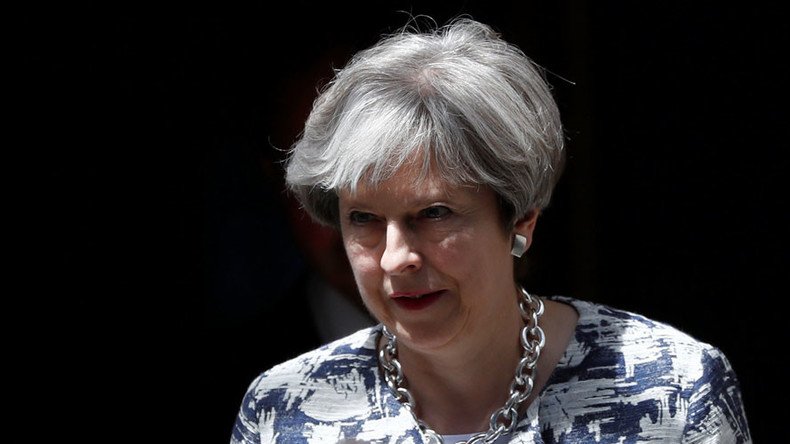 The parliamentary summer holiday could be extended to three months in a bid to head off coup plotters who would see beleaguered UK Prime Minister Theresa May unseated and replaced with a rival.
MPs could be sent on summer recess earlier than the planned July 20 date, and come back later in September so the Tory leadership team can avoid a coup attempt against Theresa May's fragile premiership.
This might mean that Parliament will only stand again in early October.
"The whips think if people are in parliament they are more likely to be plotting. They think Theresa is safer if we're all abroad," a senior Tory source told the Times newspaper.
Possible successors include International Development Secretary Priti Patel, who refused to rule out a stab at the top job during an ITV interview on Sunday.
Whether or not Patel goes for the job, other sources are floating the idea that Chancellor Philip Hammond will be installed as an interim prime minister before a leadership election is held.
"I think Philip is the only plausible candidate for a couple of years, with DD [David Davis] running Brexit. He is a more credible caretaker than the current prime minister," a serving but unidentified minister told the Times.
"The PM's brand is so damaged it is painful. The calculation that people are beginning to make is that she is so inadequate we can't wait two years with her in place."
A former cabinet colleague reportedly told the Times that Hammond was sure he could make a go of the top job.
"He told me that if Theresa May could be prime minister, so could he," the source said.
Also touted for the role is Foreign Secretary Boris Johnson, despite his own denials and claims of loyalty to May in the wake of the hung parliament.
However, within days of the election, a Tory insider told the Express: "We need Bojo. We need a Brexiteer. We need somebody who can talk and connect with people like [Labour leader] Jeremy Corbyn does."
You can share this story on social media: