34 apartment blocks in 17 areas fail fire cladding tests – UK govt.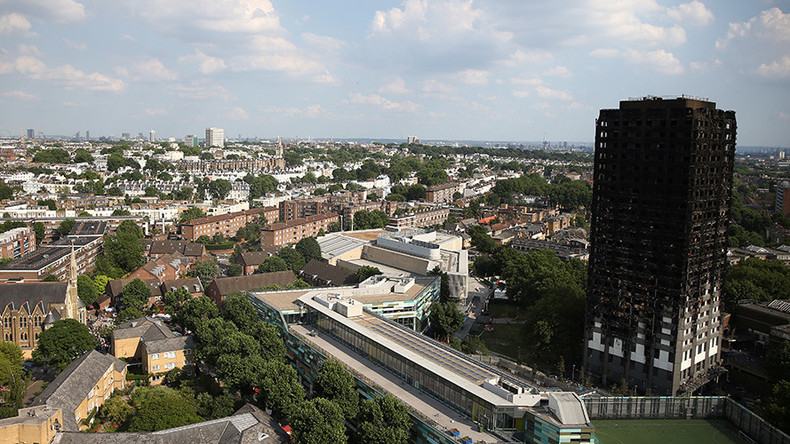 Thirty-four high-rise apartment buildings have now failed fire cladding safety tests across England, according to the British government.
The tests were carried out in the wake of London's Grenfell Tower inferno, which police believe killed at least 79 people after a fire broke out at the building early on June 14.
According to the Department for Communities and Local Government, 34 buildings in 17 local authority areas have now been found with exterior cladding that does not meet safety standards.
Some of the housing developments that failed safety checks are in London, Manchester, Plymouth, and Portsmouth, the department confirmed to RT.com.
Earlier, a spokesperson added that the government is working with fire safety officials to determine whether the affected buildings need to be evacuated.
The Metropolitan Police have determined that the Grenfell Tower fire began in a fridge freezer and is continuing to investigate whether the newly applied exterior cladding contributed to the spread of the blaze.
The insulation installed in the Grenfell Tower "combusted soon" after the beginning of a preliminary test, a London police statement said.
A total of 600 apartment buildings have been identified as having similar cladding to that fitted on Grenfell, a spokesperson for Prime Minister Theresa May confirmed last week.
Thousands of residents were evacuated from tower blocks in the Camden district last night after a fire safety inspection conducted jointly by the London Fire Brigade and the Camden Council.