Queen reported to police for failing to wear a seatbelt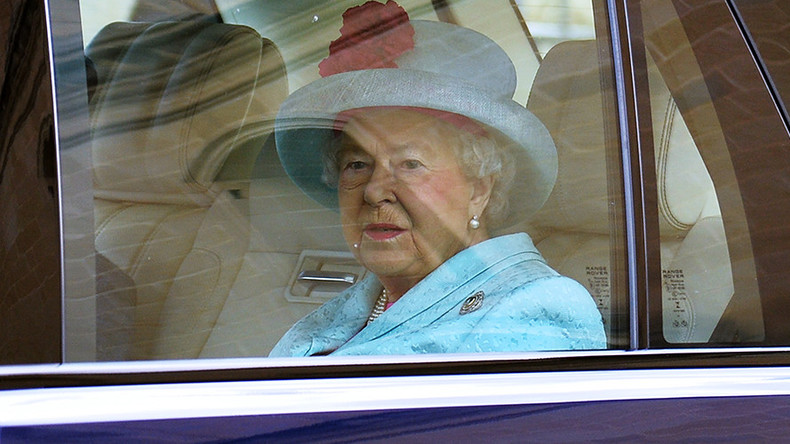 As the Queen was on her way to the State Opening of Parliament on Wednesday, one observer noticed she wasn't wearing a seatbelt and reported her to the police.
The Monarch was sitting with her son and heir Prince Charles in the back of her chauffeur-driven Bentley during the short ride from Buckingham Palace to the Palace of Westminster, where she gave the ceremonial Queen's Speech.
West Yorkshire Police said they received a 999 call about the Queen's transgression, tweeting: "999 call received reporting that the Queen isn't wearing a seatbelt. #not999 #notevenwestyorkshire."
Tom Donohoe of the West Yorkshire Police told the Mirror: "I cannot stress enough that the 999 number is for emergencies only."
Under UK law, it is compulsory to wear a seatbelt if there is one installed. Those found flouting the law can be fined £500.
However, the Queen is immune from any civil or criminal proceedings, and her press office said it would not comment on the incident.
Under the Queen and Law section of the Royal Family's website, it states: "The Queen is careful to ensure that all her activities in her personal capacities are carried out in strict accordance with the law."
Beyond her laissez-faire attitude towards road safety, the monarch's choice of headgear also raised eyebrows on social media on Thursday, sparking theories that her blue and yellow hat was meant to be a subtle show of support for the EU.
It was also the first time in 43 years that the monarch didn't wear her crown for the state opening of parliament.
Earlier this year, a startled guardsman at Buckingham Palace reportedly almost shot the Queen after she went for an unexpected walk around the gardens at 3am.
The soldier was on patrol at the palace perimeter during the early hours of the morning when he spotted a figure in the darkness. He reportedly challenged the potential intruder by shouting: "Who's that?"
On realizing it was the Queen, who had ventured out after a bout of insomnia, he said: "Bloody hell, Your Majesty, I nearly shot you."
Expecting a serious dressing down from the monarch, he was surprised when the 90-year-old responded: "That's quite all right. Next time I'll ring through beforehand so you don't have to shoot me."