Sun forced to deny its reporter posed as Grenfell fire victim's friend to access hospital ward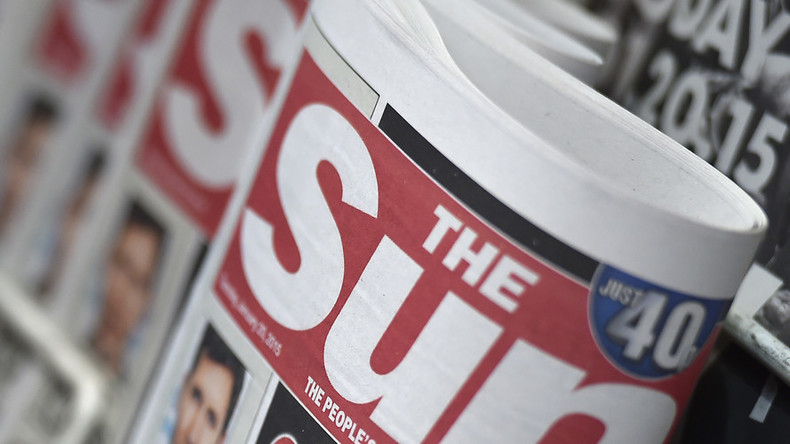 Rupert Murdoch's Sun tabloid has been forced to issue a statement denying that one of its journalists posed as a friend to get an interview with a hospitalized victim of Wednesday's Grenfell Tower fire.
The paper was responding to claims made by King's College hospital that alleged a journalist from the Sun had used deception to get access to Mario Gomes.
Gomes has been dubbed a hero for reportedly racing through the burning building to save his 12-year-old daughter.
"Following an incident at King's College hospital, we have formally written to the Sun and will be informing the Independent Press Standards Organization," a spokeswoman for the hospital said.
"We are unable to comment on the specifics until our complaint has been investigated," she noted.
The Sun responded with a statement on Twitter denying the impersonation allegations, branding them "untrue" and "malicious."
The paper claimed that one journalist had already carried out a detailed interview with the hospitalized individual before another and a cameraman visited the facility.
On arrival, they were told the victim no longer wanted to speak to them, at which point they left.
The as-yet unproven allegations are just the latest scandal to engulf the Sun – media baron Rupert Murdoch's UK flagship.
In February of 2017, the paper and its reporters were banned by Liverpool Football Club from its grounds and media briefings for biased and inaccurate coverage of the 1989 Hillsborough disaster, in which 96 people died and 766 were injured.
In the days that followed the disaster, the Sun famously and falsely claimed that those caught up in the deadly football terrace crush had attacked police officers and robbed the injured in the wake of the incident.
Murdoch, who has long been seen as a kingmaker in British politics, also owns the Times broadsheet and US-based Fox News, which is known for its hard-right commentary and reporting.