LibDem leader Tim Farron resigns, says his Christianity made job 'impossible'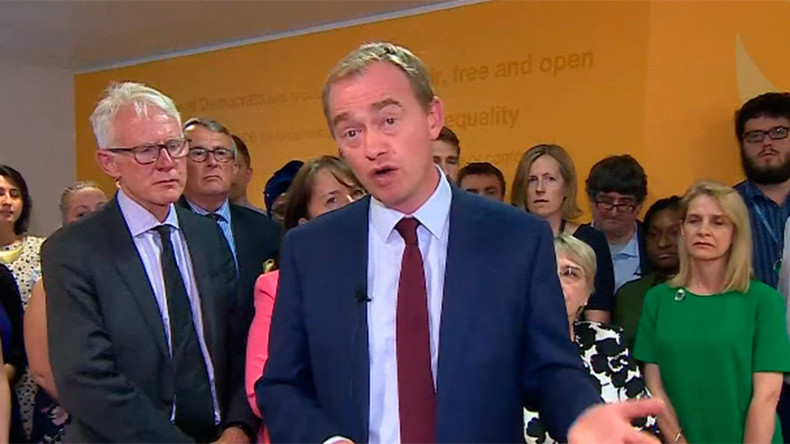 Tim Farron, leader of UK's third most-popular party, the Liberal Democrats, blamed media scrutiny and intolerance of his Christian faith, as he stepped down from his post in the aftermath of last week's election.
"From the very first day of my leadership, I have faced questions about my Christian faith," Farron, 47, said in a televised resignation statement. "The consequences of the focus on my faith is that I have found myself torn between living as a faithful Christian and serving as a political leader."
"To be a political leader – especially of a progressive, liberal party in 2017 – and to live as a committed Christian, to hold faithfully to the Bible's teaching, has felt impossible for me," continued Farron, whose party obtained 2.37 million votes, but only 12 seats out of 650 in the June 8 parliamentary poll.
Farron complained that questions over issues such as abortion or whether he believes homosexuality is a sin – to which he recently replied, "My personal faith is my personal faith" – were "distracting attention from our campaign."
Farron, who replaced Nick Clegg as LibDem party leader in 2015, has insisted that he purposely did not seek to "impose the tenets of faith on society" and that he is "a liberal to my fingertips, and that liberalism means that I am passionate about defending the rights and liberties of people who believe different things to me."
Although he admitted that his handling of his beliefs, which has featured apparent evasions and clarifications, "could have been wiser," he said it was his interlocutors, not him, who lacked tolerance.
Read more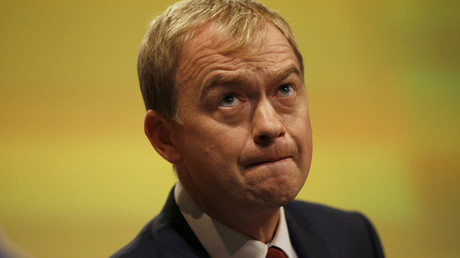 "I seem to be the subject of suspicion because of what I believe and who my faith is in. In which case, we are kidding ourselves if we think we yet live in a tolerant, liberal society," said Farron, who will carry on as an MP for Westmorland and Lonsdale.
As the only national party campaigning to reverse Brexit, the Liberal Democrats were expected to up their share of the vote from disaffected Remainers, reversing the decimation they suffered two years ago, following their controversial coalition with the Conservatives between 2010 and 2015.
Instead, their vote share declined to 7.4 percent from 7.9 percent, but thanks to the UK's first-past-the-post system, they won an additional three seats. Having been the third-biggest party in Parliament until 2015, the Liberal Democrats now significantly trail both Labour and the Scottish National Party factions.
Nonetheless, Farron, who said that the election for new leader will take place following the parliamentary recess next month, said that the Liberal Democrats were poised to return to the limelight.
"The Liberal Democrats have established ourselves with a significant and distinctive role – passionate about Europe, free trade, strong well-funded public services underpinned by a growing market economy. No one else occupies that space. Against all the odds, the Liberal Democrats matter again," said Farron.