May set for rough ride as Corbyn prepares for Queen's Speech assault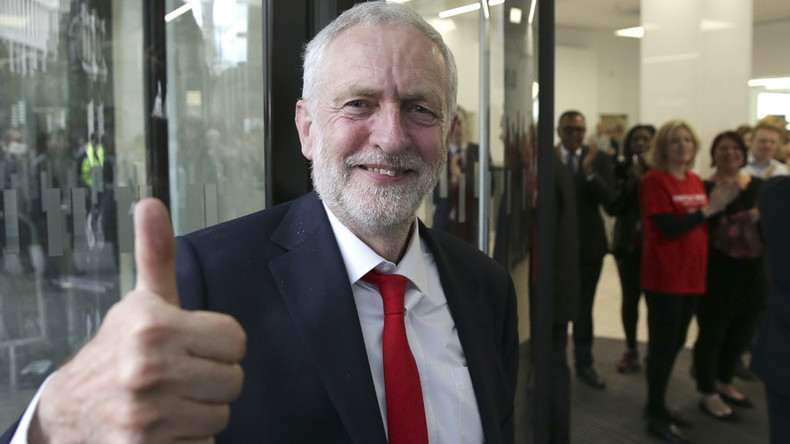 Theresa May's difficulties look set to continue as Labour leader Jeremy Corbyn prepares to use the Queen's Speech to challenge the prime minister's wavering authority.
The Queen's Speech is the formal occasion when a new government spells out its plans for the coming parliament.
It is one of the few times the monarch is permitted to enter Parliament.
The speech was set to occur on June 19 but has now been postponed due to the pressure of Brexit talks and Tory coalition negotiations.
Corbyn has made clear his plans to vote down the PM's plans in an effort to destabilize her.
As the June 8 election resulted in a hung parliament, with no party claiming an outright majority, the socialist Labour leader is seen to have weakened the Conservatives.
The failure to increase the party's majority, as May had intended when she called the snap election, has forced her to strike a deal with Northern Ireland's Democratic Unionist Party (DUP), whose anti-LGBT politics, controversial views on women's rights and historical links to paramilitary groups have caused uproar.
"I can still be prime minister. This is still on. Absolutely. Theresa May has been to the Palace. She's attempting to form a government," Corbyn told the Mirror on Sunday.
"She's then got to present a program to Parliament. We will – obviously – amend the Queen's Speech. There's a possibility of voting it down and we're going to push that all the way.
"We have got a mandate to deal with issues of poverty, justice and inequality in Britain. We want to end austerity and invest in this country and that's what we're going to do. Nearly 13 million people voted for us to do it. That's why I'm here."
Inside Labour
Although many right-leaning Labour MPs, who have consistently opposed Corbyn's leadership, were eating humble pie over the weekend, some of the Labour leader's inner circle are less keen to bring them back into the shadow cabinet.
Shadow Chancellor John McDonnell did not rule out allowing some to return but appeared cautious.
"There are a number of vacancies that will be coming up almost certainly. In addition to that, there's other roles that people can play," he told ITV.
"We now want to ensure that we're a cohesive party, cohesive family, because the country needs us."
We need a list of influential "labour supporters/mps" that didn't back Corbyn but are now celebrating, I want apologies : )

— VUJ (@DavidVujanic) June 9, 2017
Labour's election campaign made serious inroads without the help of big hitters like Chuka Umunna and Yvette Cooper, raising the question over whether such figures are even needed to take the party forward. Shadow Foreign Secretary Emily Thornberry hinted that loyalty during the darkest days of Corbyn's leadership would likely be rewarded.
"There are a lot of very good new people who have joined the shadow cabinet who have stuck with Jeremy Corbyn through thick and thin, very difficult times and that needs to be recognized," she told the Telegraph.
You can share this story on social media: