Theresa May's naughtiest childhood act? 'Running through fields of wheat' (VIDEO)
Published time: 6 Jun, 2017 12:05
Edited time: 7 Jun, 2017 09:09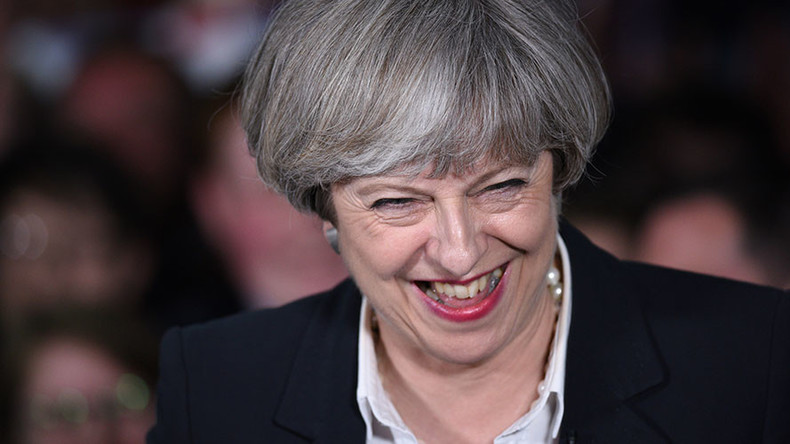 Prime Minister Theresa May has admitted the naughtiest thing she ever did was "run through fields of wheat" as a young woman.
Interviewed by ITV News on Monday evening, May was asked about the worst behavior she could remember, presumably as a child.
The PM struggled to find an answer to the lighthearted question, first exclaiming "oh my goodness," followed by a "gosh, do you know, I am not quite sure."
"Nobody is ever perfectly behaved, are they?" she added, still not being able to remember if she had ever been mischievous.
Eventually, the Conservative leader was able to come up with: "I have to confess when me and my friends used to run through the fields of wheat the farmers weren't too pleased about that."
Social media quickly burst into virtual laughter at the answer, with some suggesting "how profoundly sad it is as a life lived."
"I don't think I've ever cringed so much as I did hearing Theresa May answer about the naughtiest thing she's done," I Labour supporter Liam Young wrote on Twitter.
Even the Leave.EU campaign found the answer worthy of mockery, tweeting: "PM confirms naughtiest thing she ever did was run through fields of wheat & p*ss off the farmers. Be afraid Europe, she's a loose cannon!"
Others decided to spin the story, comparing the prime minister with the grim reaper, sharing images of Death with its scythe on a crop field, under the caption: "Photo emerges of Theresa May running through a field of wheat."
Others joked about May being part of the cult in the Stephen King short story 'Children of the Corn,' where a group of children murder adults in fields to appease a deity that lives on the croplands.