Parliamentary pact could put Labour in power, but Corbyn rules out 'tutti frutti coalition'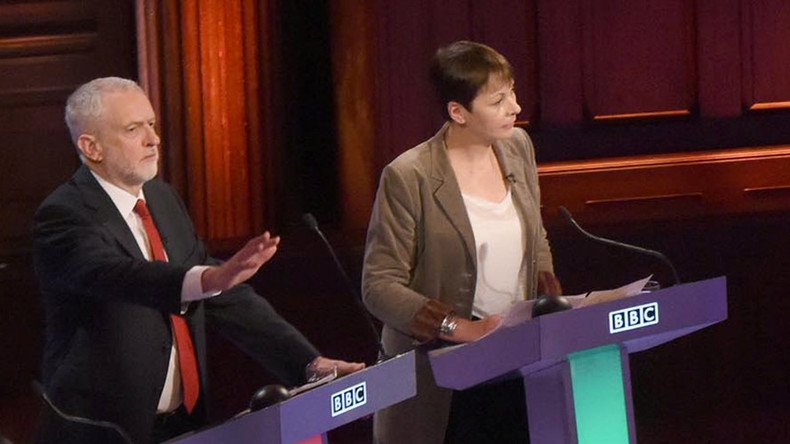 Labour leader Jeremy Corbyn has ruled out any pacts or coalitions ahead of the general election, even if his party wins by a very small margin.
In a campaign appearance on Thursday afternoon, Corbyn and his shadow foreign secretary, Emily Thornberry, shut down any suggestion of negotiations or a coalition with the Liberal Democrats, the Scottish National Party (SNP) or the Greens.
Conservative frontbenchers like Foreign Secretary Boris Johnson have been quick to brand any government lead by Corbyn as a "coalition of chaos" or a "tutti frutti coalition" with other minor parties.
But speaking in Basildon, Essex, Corbyn was adamant there would be no deals.
"We are fighting every constituency to win this election, to form a Labour government," the socialist said.
"We are not doing deals, we are not doing coalitions, we're not doing any agreements. We are fighting to win this election on a manifesto that I'm very proud of because it will fundamentally transform our society. That is what we are looking forward to doing on 9 June."
Thornberry too insisted"no deals" would be put in place. Replying to a reporter's question, she said: "The truth is we are fighting to win and we are fighting to win with a majority. That's what we are fighting to do.
"If we end up in a position where we are in a minority, we will go ahead and we will put forward a Queen's Speech and a Budget.
"If people want to vote for it, then good. If they don't want to vote for it, they are going to have to go back and speak to their constituents and explain to them why it is that we have a Tory government instead. If we are the largest party we go ahead - no deals - with our manifesto, our Budget and our Queen's Speech."
Sturgeon for Corbyn
SNP leader Nicola Sturgeon, on the other hand, said her party would be willing to support Corbyn's bid to Number 10.
However, the Scottish First Minister did not commit herself a coalition deal either, instead floating the idea of "issue-by-issue" cooperation to keep the Conservatives out of government.
"I don't envisage any form of coalition but on an issue-by-issue basis to put forward progressive policies and see a progressive agenda," she told BBC Radio 4's Today program on Friday morning.
"If there was to be a hung parliament and the parliamentary arithmetic allowed it, I would want the SNP to be part of a progressive alternative to a Conservative government, not in a coalition."
"We see some parties in this election, not least Labour, putting forward policies the SNP have already implemented in Scotland," she added.
Corbyn has recently said he is "open" to talks with Sturgeon and the SNP on a possible second independence referendum if he becomes Britain's next prime minister.
You can share this story on social media: