Tory charged over 2015 election expenses... just a week before Britain votes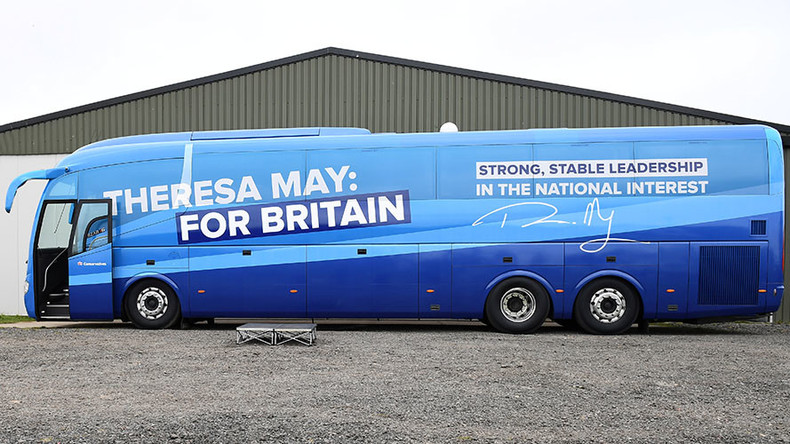 Conservative candidate Craig Mackinlay has been charged over his election expenses. He has been under investigation for alleged overspending in the 2015 general election.
Mackinlay, 50, who is running for South Thanet in the general election on 8 June, has been charged with knowingly making a false declaration of his election expenses, the Crown Prosecution Service (CPS) says.
"We have concluded there is sufficient evidence and it is in the public interest to authorise charges," the CPS said in a statement.
Marion Little, a Tory organizer in the campaign, and Nathan Gray, an election agent, are being charged too, the CPS says.
In a statement following the announcement, Mackinlay criticized the timing of the CPS decision.
"I am very disappointed with the way this has been handled by the CPS and Kent Police, and I must question the timing of this decision given that Kent Police confirmed on 18th April that their file had been sent to the CPS to review and make their decision: why leave this until a few days before the election?"
Mackinlay added that his candidature in South Thanet is "entirely unaffected" and his campaign "continues as before."
"Our justice system is underpinned by the presumption of innocence and I am confident that I will be acquitted as I have done nothing wrong and acted honestly and properly whilst a candidate in 2015, and as all candidates do, acted upon throughout.
"Clearly this is a shocking decision by the CPS, given that I've done nothing wrong and I am confident that this will be made very clear as the matter progresses."
Theresa May has given her full support to Mackinlay.
"The Conservative party continues to believe that these allegations are unfounded. Craig Mackinlay is innocent until proven guilty and he remains our candidate."
In a statement, a Tory party spokesperson said the charges are unfounded.
"The legal authorities have previously cleared Conservative candidates who faced numerous politically motivated and unfounded complaints over the Party's national Battlebus campaigning.
"We continue to believe that this remaining allegation is unfounded. Our candidate has made clear that there was no intention by him or his campaigners to engage in any inappropriate activity. We believe that they have done nothing wrong, and we are confident that this will be proven as the matter progresses.
"The individuals remain innocent unless otherwise proven guilty in a court of law."
Mackinlay defeated the then UKIP leader Nigel Farage in 2015 ballot.
Police forces have been investigating if some Tory agents should have filed costs for battle bus visits to constituencies under local expenses.
A battle bus, or campaign bus, is used by political parties to travel to constituencies and spread their messages.
The Conservative Party said they had been campaigning "across the country" and as a result, associated costs were regarded as national and not local expenditure.
Mackinlay has always denied wrongdoing over the allegations.