'Even US doesn't call me a hacker': Assange hits back at Ecuador's new president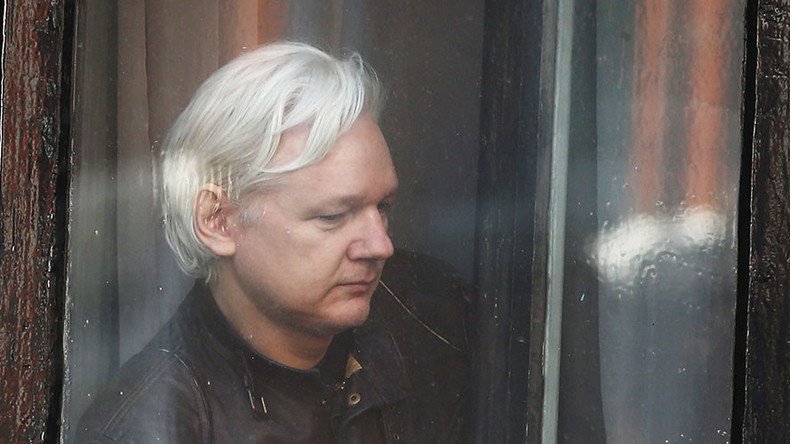 New Ecuadorian President Lenin Moreno says that, although he considers WikiLeaks co-founder Julian Assange a "hacker," he will allow him to remain in his country's London embassy.
"Mr Assange is a hacker. That's something we reject, and I personally reject," said Moreno, according to Reuters.
"But I respect the situation he is in, which calls for respect of his human rights, but we also ask that he respects the situation he is in," he added.
Responding to Moreno's comments on Twitter, Assange said: "Posting evidence of corruption is not a hack. I am a journalist and editor. Even the United States does not call me a hacker."
Who is misadvising @Lenin? Saying that I am not allowed to "talk about the politics of any country" then today slandering me as a "hacker"?

— Julian Assange (@JulianAssange) May 30, 2017
The tone the newly sworn in leftist has taken towards Assange is harsher than that of his predecessor, Rafael Correa, who called Assange a "journalist" and granted him asylum status in 2012.
Assange narrowly dodged being evicted from the embassy, as Moreno's right-wing rival for the presidency had vowed to kick him out.
The war of words between Assange and Moreno came after Assange sent out a series of tweets last week implying that he would expose any corruption he came upon within the Ecuadorian government, regardless of the embassy's hospitality.
Moreno replied by warning Assange not to "interfere" in South American politics.
"His status does not allow him to talk about the politics of any country, let alone ours," Moreno told local reporters.
Earlier this month, Swedish prosecutors confirmed that they were dropping their long-running investigation into Assange. However, the UK police say they will still arrest Assange if he steps out of the Ecuadorian embassy because of past bail violations.
Assange sought asylum in Ecuador's embassy to avoid being extradited to Sweden to answer questions regarding rape allegations, because he was worried that Sweden would hand him over to the US, where he could face espionage charges for publishing thousands of classified government documents.
You can share this story on social media: