Labour peer shuts down 'conspiracy theories' over timing of Manchester attack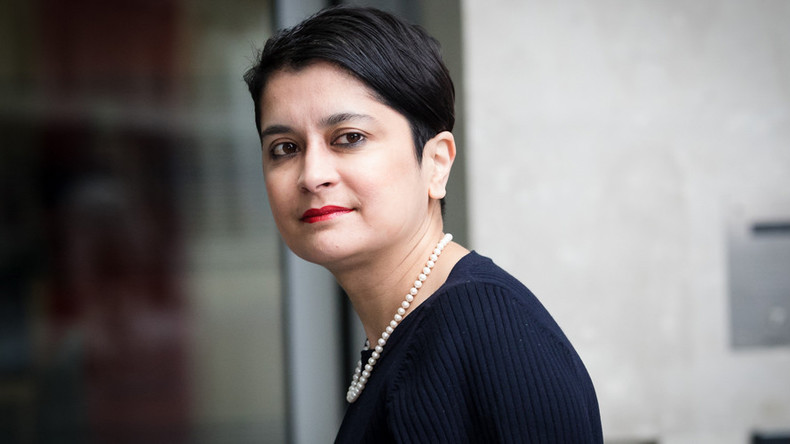 A leading human rights campaigner and Labour peer has warned people that "this is not the moment for conspiracy theories" amid public concern over a possible clampdown on democracy following a hike in the security level.
It didn't take long for many to speculate over the timing of the Manchester terrorist attack, which came just under three weeks before the June 8 general election. And while all national campaigning was suspended as a sign of respect for the victims, all sides of the political divide have made accusations that their opponents are still on the doorstep.

So when interviewed on the BBC's Newsnight program on Tuesday evening, former Liberty director turned Shadow Attorney General Shami Chakrabarti used the opportunity to urge "calm and unity" in the wake of the tragedy.

"This is not the moment for conspiracy theories," she told the show's host, Evan Davis.

"So if anyone is feeling panicked about the timing of this I would just urge them to be calm and united. I have colleagues who are great civil libertarians and human rights folk and privy councillors and I think it is possible to take this forward in a bipartisan way."
Her comments came after a Labour Party activist referred to the terrorist attack as "wonderful timing for [Prime Minister] Theresa May."
"What has happened in Manchester is awful and my thoughts are with the families. However I can't help thinking this is wonderful timing for Theresa May," the vice-chairman of Stroud's Constituency Labour Party, Debbie Hicks, wrote on Facebook.
Abhorrent what has happened in Manchester and it is revolting that Theresa May supporters are using this to attack Corbyn

— Sean Mc Colgan (@snmccolgan) May 23, 2017
"It is well known that politicians use events as part of their campaigns or messages."
Hicks later apologized for the crass comment but was suspended following the incident.
She wasn't the only one to speculate about the timing.
"Abhorrent what has happened in Manchester and it is revolting that Theresa May supporters are using this to attack Corbyn," tweeted a man named Sean McColgan.
"I can't help think events in Manchester will benefit May and the cranks who will vote for her, sadly," fellow user Sean Turner echoed.
On Tuesday evening, PM May announced that the official terrorist threat would be raised to the highest level over the coming days. The "critical" level will see more armed police on the streets of Britain, as well as military personnel helping out at key sites.
Although Parliament is not sitting at the moment, having been dissolved ahead of the election, Chakrabarti still felt that Operation Temperer is still the product of a democratic set of checks and balances.
"We got this terrorist atrocity, we have got no Parliament, however, there are still checks and balances," she said on Newsnight.
"I have colleagues who are privy councillors, I know that Theresa May has spoken to the leader of the opposition and will no doubt do so again. There is still the possibility for discussion and scrutiny in a bipartisan way in these challenging times."
She refused, however, to confirm whether she agreed or not with the stepping up of security in Britain.
You can share this story on social media: