Programmer denied prize money from UK data challenge because of his Russian citizenship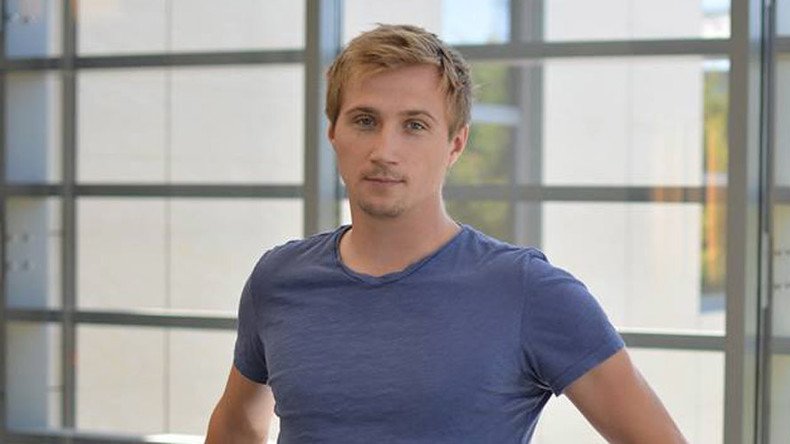 A Russian programmer says, despite his success in a challenge held by the British military, he feels discouraged because the rules were changed to exclude people from countries deemed unworthy by Transparency International.
The Data Science Challenge is a regular competition held by the Defence Science and Technology Laboratory (Dstl), an agency within the British Ministry of Defence, and sponsored by the UK's intelligence agencies MI5 and MI6. The aim of the challenge is to foster expertise in processing data for the military and security fields.
So far two rounds of the competition have been held, and Vladimir Iglovikov took part in both. He says he and his colleague took third place in the first challenge and received their prize money in full.
TIglovikov came second in the second challenge, but this time the rules were different. They said monetary prizes would not be paid to bank accounts or individuals living in country's with a score of 37 or less on Transparency International's Corruption Perceptions Index for 2014.
ransparency International is a Berlin-based NGO that has been monitoring global corruption since 1993. Of the 175 countries included in its 2014 index, 82 don't qualify under the British MoD's rules.
Iglovikov, who works as a senior data scientist at a firm based in San Francisco, California, said he felt discouraged after being stricken from the winners list because of his citizenship.
"I really do not like a concept of judging scientists not by their merit, but by age, gender, ethnicity or country of origin," he wrote on Facebook, adding "and I am pretty sad by the mentality of the British Government representatives."
In an interview with RT, he said he believes the rule change had actually targeted China, rather than Russia.
"That was not discrimination against Russia specifically since the list of countries that cannot be awarded the prize includes half of the world," he said, explaining "a more realistic version is that they wanted to shut off China, and Russia, Ukraine, Belarus and the rest of the post-Soviet countries were simply thrown in."
He added that it was the discrimination rather than the loss of prize money, which amounts to £12,000 (over $15,500), that discouraged him most. In fact, after the news of his story broke, Russian internet giant Mail.ru offered to pay him what the Britons had denied him, but he asked the company to donate the money to a Russian science fund instead.
Iglovikov said he knew he might be disqualified before beginning the challenge, but expected that the ban would be rescinded.
"Rules are rules, however discriminative. But I believe that if they were slightly different and had excluded some European nation, the reaction would have been quite different. But that is just conjecture," he told RT.
You can share this story on social media: