Man suspected of plotting terrorist attack arrested by London's Stansted airport police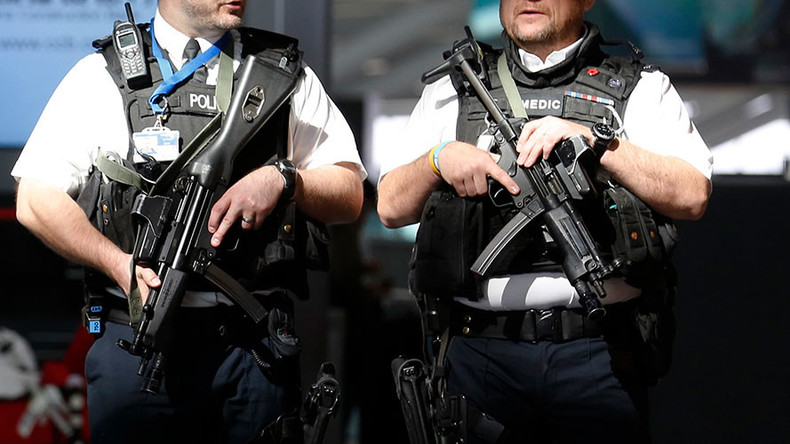 Counter-terrorism officers have arrested a man at Stansted airport on suspicion of preparing a terrorist attack, the Metropolitan Police has said. The suspect was detained before boarding a flight to Turkey.
The suspect was arrested "on suspicion of preparing for acts of terrorism contrary to Section 41 of the Terrorism Act 2000," according to a Metropolitan Police statement.
The 37-year-old was taken into custody at a South London police station. His arrest was linked to his plans to travel to Syria via Turkey.
Meanwhile, two residential addresses in north London are now being searched. Scotland Yard has noted that the arrest at Stansted has no connection to Monday's Manchester Arena attack.
The UK's terror threat level has been raised since the suicide bombing took place in Manchester and now stands at its highest level –'critical' – meaning more attacks may be imminent.
Read more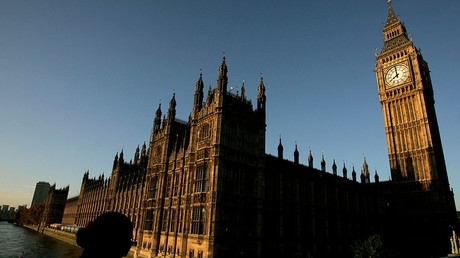 The suicide bombing took place on Monday night at a crowded concert in Manchester, where thousands of people had gathered to listen to American singer Ariana Grande, whose music is popular with teenagers and children. The blast killed 22 people, including children, and injured 59.
The death toll makes the Manchester Arena bombing the deadliest attack of its kind in the UK since the London bombing that killed 52 people in 2005.
Police and MI5 are conducting an ongoing investigation, and counter-terrorism raids and searches have been conducted in Manchester city since the bombing. On Tuesday evening, a 23-year-old man was arrested outside Morrisons supermarket in the suburb of Chorlton in connection with the attack.
Meanwhile, police have identified the suicide bomber as 22-year-old Salman Abedi, a UK citizen of Libyan descent.
Security has been ramped up across the country, including in London, with police deploying additional officers and armed patrols to deal with any new emergencies.
People who attended the concert at Manchester Arena on the night of attack have complained about lax security at the venue.
Some people on social media said that, while bags were checked, clothing, including jackets, was not. Others said security simply scanned their tickets without inspecting bags at all.
In a statement issued early on Tuesday, Manchester Arena said the bombing had occurred outside its premises and hit a public area.