Global Britain? Theresa May risks isolating UK as European & Gulf allies turn away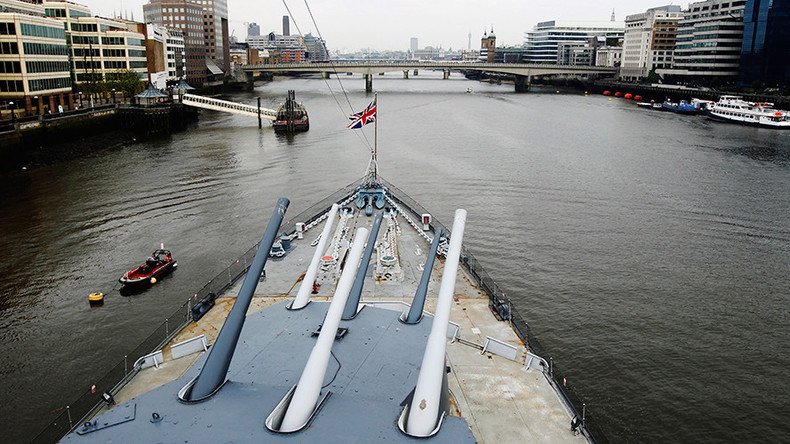 As EU states cut the UK out of negotiations for a new joint defense fund and Middle East ally Saudi Arabia prepares to develop an independent arms industry, cracks are appearing in Theresa May's manifesto vision for a 'Global Britain.'
The Tory manifesto launched on Thursday strongly emphasizes the party's intention to leave the EU on terms favorable to the UK and the importance of maintaining and strengthening alliances and trade.
Yet these aims are already being called into question, with the most powerful EU states reportedly blocking the UK out of key negotiations on future defense funding.
Reuters reported on Thursday that France, Germany and Italy are preparing to negotiate pooled defense funding for a post-Brexit union.
The UK long resisted integration due to fears of a combined EU army. But with Brexit promised by both the Labour Party and the Tory leadership, EU countries are pushing ahead regardless.
"This is about liquidity. Too often, projects cannot get off the ground or are delayed because countries don't have the money available," an official said.
"This would ring-fence funds especially for defense.
"This is the first time in the 60 years of EU history we are allocating common funds to defense," the official added.
Despite allegations of a long record of human rights abuses, the Gulf theocracy of Saudi Arabia has long been defended by the UK as a key partner for security and a major customer for British arms.
This could soon end, however.
Saudi Arabian Military Industries (SAMI) "aims to become one of the world's top 25 defense companies by 2030," a spokesman told the Middle East Eye on Thursday.
Since the start of the UK-backed Saudi war in Yemen in 2015, the British government has rubber-stamped £3.3 billion (US$4.3 billion) in arms sales.
Now the kingdom has started a new initiative to manufacture its own arms and military equipment locally, and hopes the state-funded program will provide up to 50 percent of Saudi arms by 2030.
The move may well affect UK commerce with the region at a time when Britain is desperate for trade outside the EU.Products would include drones, fixed wing aircraft, radar, missiles and other defense equipment – all of which the UK currently has a role in providing to the regime in part or in whole.
In December, when AFP interviewed Military Industries Corporation, one of the local firms which form part of the program, they were told the key aim was to end the kingdom's reliance on foreign arms.
You can share this story on social media: