Cannibal curry? Indian restaurant falsely accused of serving 'human meat' faces closure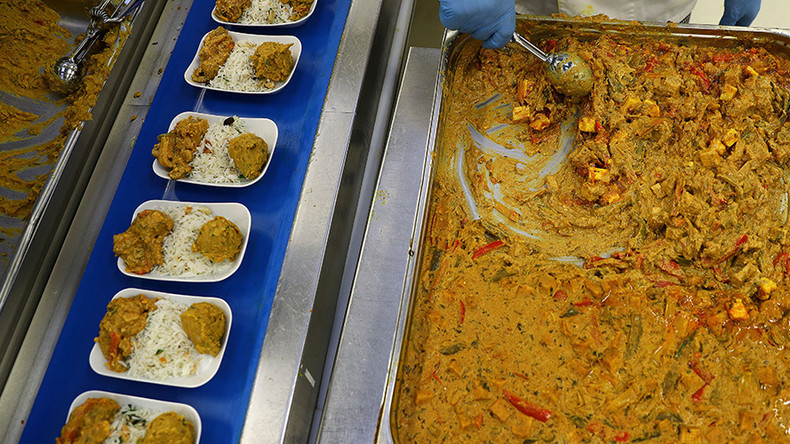 An Indian restaurant in south London faces closure after a fake news story circulated on social media claiming nine dead bodies had been found in the freezer and staff were serving human meat to diners.
Allegations about Karri Twist, in North Cross, were posted on the website channel23news.com, where users can submit fake news to "prank" their friends by sharing them directly to Facebook.
One user wrote the story with the headline: "Asian restaurant shut down for using human meat."
The story, riddled with spelling and punctuation errors, said: "Last night Indian restaurant owner Rarjan Patel was arrested for using human meat in his food recipes at his New Cross restaurant, it is said that a total of 9 Human Body's were found frozen ready to be processed for meat, Rarjan Patel remains in Custody for further questioning whilst the restaurant has been closed down [sic]."
The story was shared multiple times on Facebook.
Shinra Begum, the restaurant owner, told the Daily Mail she had received hundreds of calls since the story went live, as well as a visit from the police. She said the story had greatly impacted the business leaving her restaurant "empty."
Begum told the Evening Standard she also received calls from people saying they wanted to order human meat.
"Some of them actually did sound serious," she said, adding that she had been left disturbed and upset by the affair.
In a post on the restaurant's Facebook page, its managers say they have received an influx of "malicious calls" from people who believed the story to be true.
"The article has spread lies that our restaurant has used human meat in our curries. The story is a total lie, from the beginning to the end. Our restaurant vehemently denies all aspects of this fake news story. We do not conduct any illegal or criminal activities at our restaurant.
"The owner has not been arrested, the restaurant is open and the story is clearly designed by someone with malicious intent.
"This type of incident told in this fake news outlet hurts people in the real world and damages people's livelihoods.
"This incident has been reported to the police… and is being investigated by the appropriate authorities to track down the person or people who have done this."
Begum reopened Karri Twist, which was founded by her father in 1957, two years ago.
She has already fought off criticism for selling alcohol, outlawed by her Muslim faith.
You can share this story on social media: