Hungry for humans: Ancient Spanish civilization feasted on people, study says
Published time: 23 Mar, 2017 17:27
Edited time: 24 Mar, 2017 09:01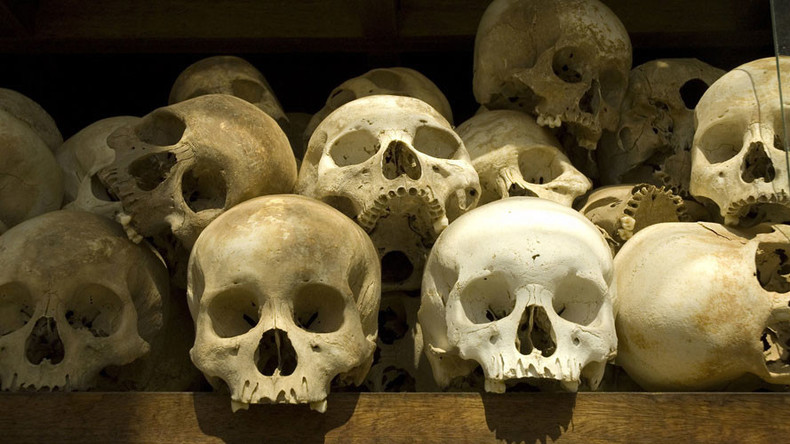 Modern-day Spain is known for its sangria and tapas, but such delicacies apparently weren't on the menu 10,000 years ago. Instead, archaeologists have found evidence that humans cooked and ate other people during the Mesolithic period.
The revelation comes after the study of a collection of human remains found inside the Santa Maira caves in Castell de Castells, located south of Valencia.
Archaeologists analyzed 30 human bones and three skulls which are dated between 10,200 and 9,000 years B.C.
After studying the remains, the archaeologists determined that there was evidence of "anthropophagic practices" – a fancy name for cannibalism.
The bones appeared to have been cut and hammered with stone tools before being heated and cooked, according to lead author Juan V Morales Pérez of the University of Valencia's Department of Prehistory, Archaeology, and Ancient History.
Bite marks caused by human molars were also discovered on the bones.
Pérez said such findings "follow the logical order of a process of carnage and consumption," as quoted in a press release from the University of Valencia.
The remains were identified as belonging to a "robust" person, a slender person, and an infant. They were found scattered among the remains of animals including ibex and red deer.
The findings represent the first time that evidence of cannibalism has been found in Mesolithic Spain – the era used to describe the middle part of the Stone Age.
The study was published in the March 2017 edition of the Journal of Anthropological Archaeology.