Transgender man with bionic penis finally loses his virginity
Published time: 12 May, 2017 15:56
Edited time: 13 May, 2017 11:43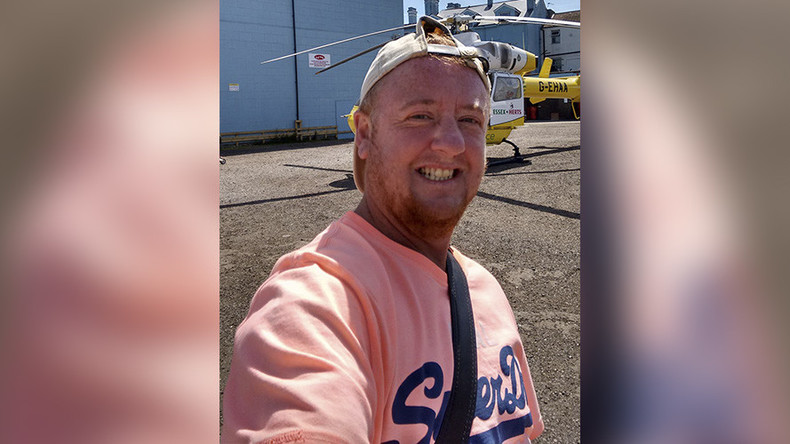 A transgender man with a bionic penis has finally lost his virginity after waiting four years to meet the right woman.
Lee Carter, 49, from Clacton, Essex, completed his transition in 2012, previously living as a woman called Lisa. His bionic penis was built using skin taken from his arm, and features a pump inside a silicone testicle to make him erect.
Carter was determined to fall in love before having sex. He met his partner Leanne on Facebook in March, and four weeks later the couple had sex for the first time in a hotel room.
Carter surprised Leanne by driving 200 miles from his home to Leeds.
"It just felt right. I had to see her. When I called her and told her where I was she came straight over."
Carter told the Sun: "I waited a long time, but it was worth it. It was incredible and we both enjoyed it so much we didn't stop all night. I said I wanted to wait for the right woman and I'm glad I did because Leanne is a beautiful person inside and out and we are so happy."
He added: "I was nervous but a few beers definitely helped. I knew everything worked but it was just because it was the first time with a woman.
"I couldn't believe it was finally happening and I was losing my virginity as a man, but more importantly with someone whom I deeply cared about and who felt the same about me."
Leanne said their encounter felt perfectly normal, and there was nothing uncomfortable or awkward about the experience. She said it was "very special."
"He's just a normal guy who happens to be thoughtful, romantic, sensitive and kind, what's not to love? Things are moving quickly but we both want it all."
The couple met after mum-of-two Leanne, 36, contacted Carter on social media, having read about him in the press. She told him how she had read his story and purchased his book, Living with Lisa, which details his transition.
"We both felt a really strong connection to each other. I knew she was the one, and she felt the same," Carter said.