Transgender people face deep-seated prejudice in UK – report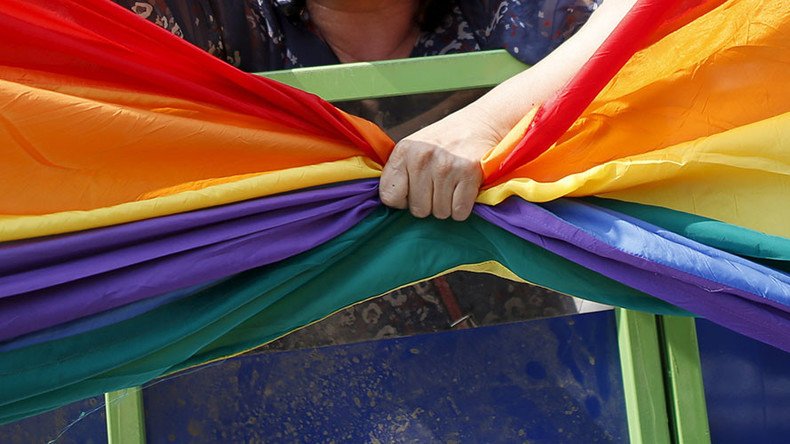 Transgender people in Britain are still facing institutional prejudice from doctors, teachers and the justice system, a landmark report has concluded, suggesting that trans rights are the new equality frontier.
The first ever parliamentary inquiry into transphobia and discrimination found that across the UK there are "high levels" of prejudice, leaving more than 600,000 transgender people neglected in society and in their careers.
The House of Commons Equalities Committee suggested a complete overhaul of the current systems in place to deal with transgender people, calling for "root-and-branch" reform and the creation of a comprehensive strategy. It also urges that the issue it tackled within six months.
In particular the committee warned the National Health Service (NHS) is "letting down" trans people, and supplied evidence that doctors were acting in a "discriminatory" manner and were "in breach of the Equality Act."
The inquiry cited witnesses who said that many doctors view gender dysphoria as a mental health condition, and sometimes refuse treatment "based on the fact that they do not agree with the choices that they have made."
It also concluded there is a serious lack of funding and services for transgender people within the NHS, particularly in waiting times for first appointments and surgery. Some trans people have had to wait up to three years to receive treatment.
More than 250 people gave witness statements in the inquiry, which produced 30 recommendations to help combat the stigma faced by transgender people.
More than 650,000 people in the UK are gender fluid to some extent. It is estimated a third of young trans people attempt suicide.
Committee Chair Maria Miller MP told the Independent that trans people are "today suffering the kind of discrimination that was faced by gays and lesbians decades ago."
"They are the last group of people in our society who endure overt and unchallenged prejudice and we need urgent root-and-branch reform of our public services to tackle it."
Jess Bradley of Action for Trans Health, which campaigns for equal access to healthcare, confirmed trans people are being denied treatment.
"We do see a lot of trans people being denied treatment. You find a lot of trans people are passed from pillar to post."
"A lot of GPs deny healthcare to trans people illegally, based on the fact that they do not agree with the choices that they [trans patients] have made."
James Barrett, president of the British Association of Gender Identity Specialists (BAGIS), criticized the ongoing prejudices faced by trans people seeking treatment.
"The casual, sometimes unthinking transphobia of primary care, accident and emergency services and inpatient surgical admissions continue[s] to be striking."
You can share this story on social media: