Boris Johnson's sister joins rival party in bid to halt UK government's Brexit plans – report
Published time: 27 Apr, 2017 18:24
Edited time: 28 Apr, 2017 13:19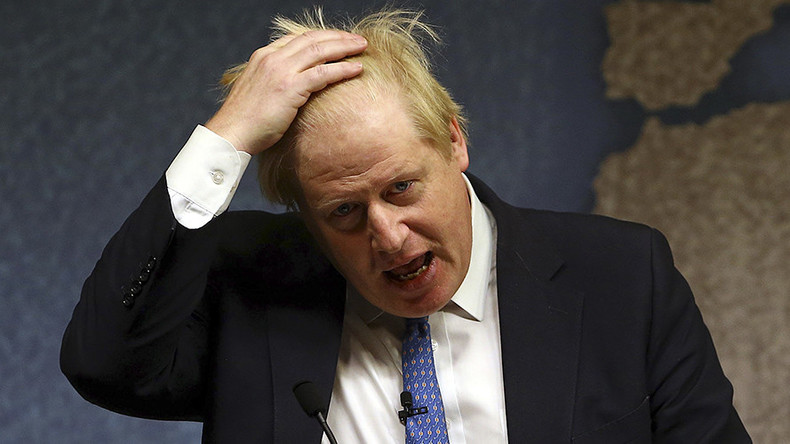 The sister of Boris Johnson, the Conservative politician and a prominent campaigner for Britain to leave the European Union, has reportedly joined the Liberal Democrats in a bid to block Brexit.
Journalist Rachel Johnson, 51, who was previously a member of the Conservative Party, has expressed her support for Britain remaining within the EU since the referendum result last June.
Writing in her Mail on Sunday column, Johnson said that she sat down and cried following result, and revealed that her 19-year-old son Oliver told her: "Boris has stolen our futures."
Now she is reportedly weighing up the idea of running in the upcoming general election.
Channel 4 report that she has already held talks with former Lib Dem leader Nick Clegg but the talks broke down over a stipulation that she be a member for a year before standing for a parliamentary seat.
The possibility of Johnson running as an independent candidate with the Lib Dems fielding no opposition against her remains an option. The constituencies of Bath and Yeovil are hotly tipped as potential battlegrounds for Johnson to run in.
The Lib Dems, who currently have just nine MPs, campaigned against Brexit and have, since the snap general election was called for June, doubled down on this strategy by pledging to block a hard Brexit and hold a second referendum on the UK's deal with the EU.
READ MORE: Boris Johnson calls Jeremy Corbyn a 'mutton-headed mugwump'
The 51-year-old has two brothers who are ministers of state. Older brother Boris is foreign secretary while younger brother Jo is universities minister. She has written that in previous elections she has always voted Conservative as a "matter of family duty."
When the election was announced Johnson expressed a high level of fatigue with the political process, tweeting: "This is seriously dull. Can't we have a yes/no referendum as to whether we should hold a general election?"
This is seriously dull. Can't we have a yes/no referendum as to whether we should hold a general election?

— Rachel Johnson (@RachelSJohnson) April 18, 2017