Anti-Brexit champion raises £300,000 to unseat anti-Europe Tories at election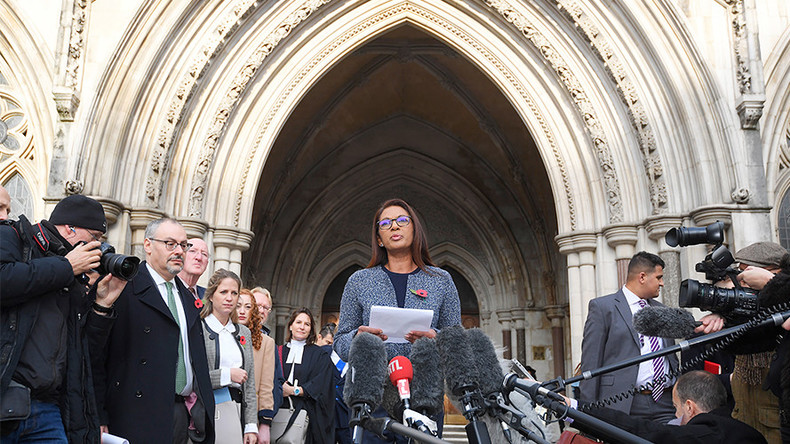 Gina Miller, the campaigner behind a successful supreme court Brexit challenge, has now raised £300,000 ($385,000) in a bid to unseat anti-Europe Tory MPs in the June 8 general election.
Miller, launching the Best for Britain tactical voting campaign, said the donations from 10,000 people would be given directly to candidates thought to stand a chance of defeating politicians supporting Prime Minister Theresa May's 'hard Brexit' strategy. She ruled out standing herself.
"Only tactical voting at this election will ensure that parliament plays its full role," Miller told the event, adding that the June 8 election is "the most important election for a generation."
She said it would be the "biggest tactical voting effort in our history" and vowed to ensure the government does not have a mandate to "destroy our rights and relationship with Europe."
Miller says she is still working on which candidates Best for Britain should support, but confirmed it was looking at all parties, including the Conservatives, according to the Guardian.
The funds would be allocated to local candidates who would be chosen using data that takes account of the referendum result in the constituency, the 2015 election result, and how people feel about tactical voting, Miller says.
She says she was motivated to launch the campaign to stop a dictatorial government that had gone to the polls declaring it wants to crush the saboteurs in the opposition parties. She denies she is a divisive figure whose intervention could backfire and lead to a hard Brexit.
Miller, who argues that the public did not vote for a hard Brexit in the referendum, wrote on her Go Fund Me page: "We need to prevent MPs and the people being forced into extreme Brexit that it is not in Britain's best interests.
"We will support candidates who campaign for a real final vote on Brexit, including rejecting any deal that leaves Britain worse off.
"We will use the money to back candidates who pledge to support a full and free vote on the Brexit deal. We will also work with organizations with the same goals."
The initiative was launched two days after Open Britain unveiled its campaign to unseat prominent Brexit-supporting MPs such as Iain Duncan Smith, Theresa Villiers, and Kate Hoey.
Open Britain has compiled an "attack list" of 20 seats, held mostly by Conservative MPs, where constituents voted to stay in the EU but their representatives are Brexit supporters.
You can share this story on social media: