Britain may not be able to fight a war because weapons are too expensive – MPs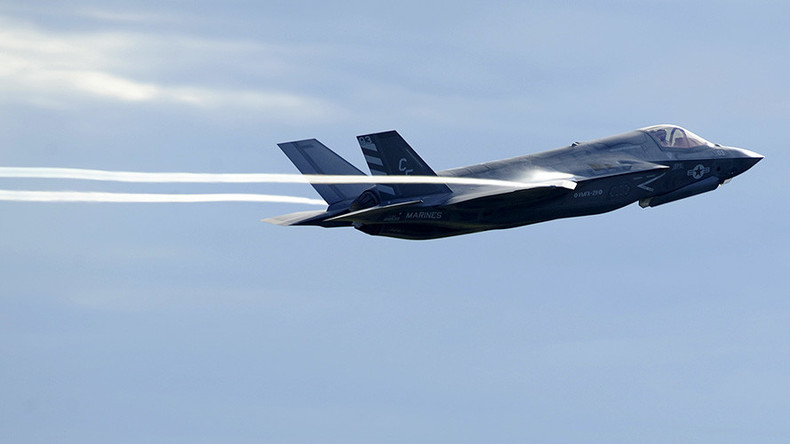 Britain's ability to wage war is being undermined because of the cost of arms and equipment, with an influential committee saying that equipping the military is becoming unaffordable.
The concerns were raised by the Public Accounts Committee as part of a defense spending review, which found that there were serious questions over whether the current £178 billion (about US$228 billion) designated for military spending was viable, the Times reported Wednesday.
The investigations cited a projected £5 billion gap caused by the drop in the value of the pound due to Brexit.
The committee also warned that the Ministry of Defence (MoD) was still underestimating the cost of expensive equipment such as F-35 fighter jets, despite claims that previous errors had now been dealt with.
MoD cost estimates for major projects are contested but some figures put the F-35 program at £1.5 trillion, while the tab for replacing the Trident nuclear submarine fleet is estimated at £205 billion and the forthcoming Queen Elizabeth aircraft carriers are expected to cost up to £9 billion.
"We are worried that the increase in commitments without a commensurate increase in funding puts this stability and the ability of the department to deliver what our forces need to operate effectively at real risk," the committee warned in a defense equipment review.
"Uncertainties and over-optimism in project costs mean that the cost of the plan might be significantly understated.
"We are very concerned that the Ministry of Defence's equipment plan is at greater risk of becoming unaffordable than at any time since its inception in 2012," it said.
The committee suggested a number of measures to ensure that confidence could be restored to defense spending programs.
These include an investigation by the treasury to see if it would have to pour cash into any budget gap resulting from a collapse of the pound.
The government maintains that spending is decided on the basis of security needs and to deliver the most cost-effective use of taxpayers' cash.
You can share this story on social media: